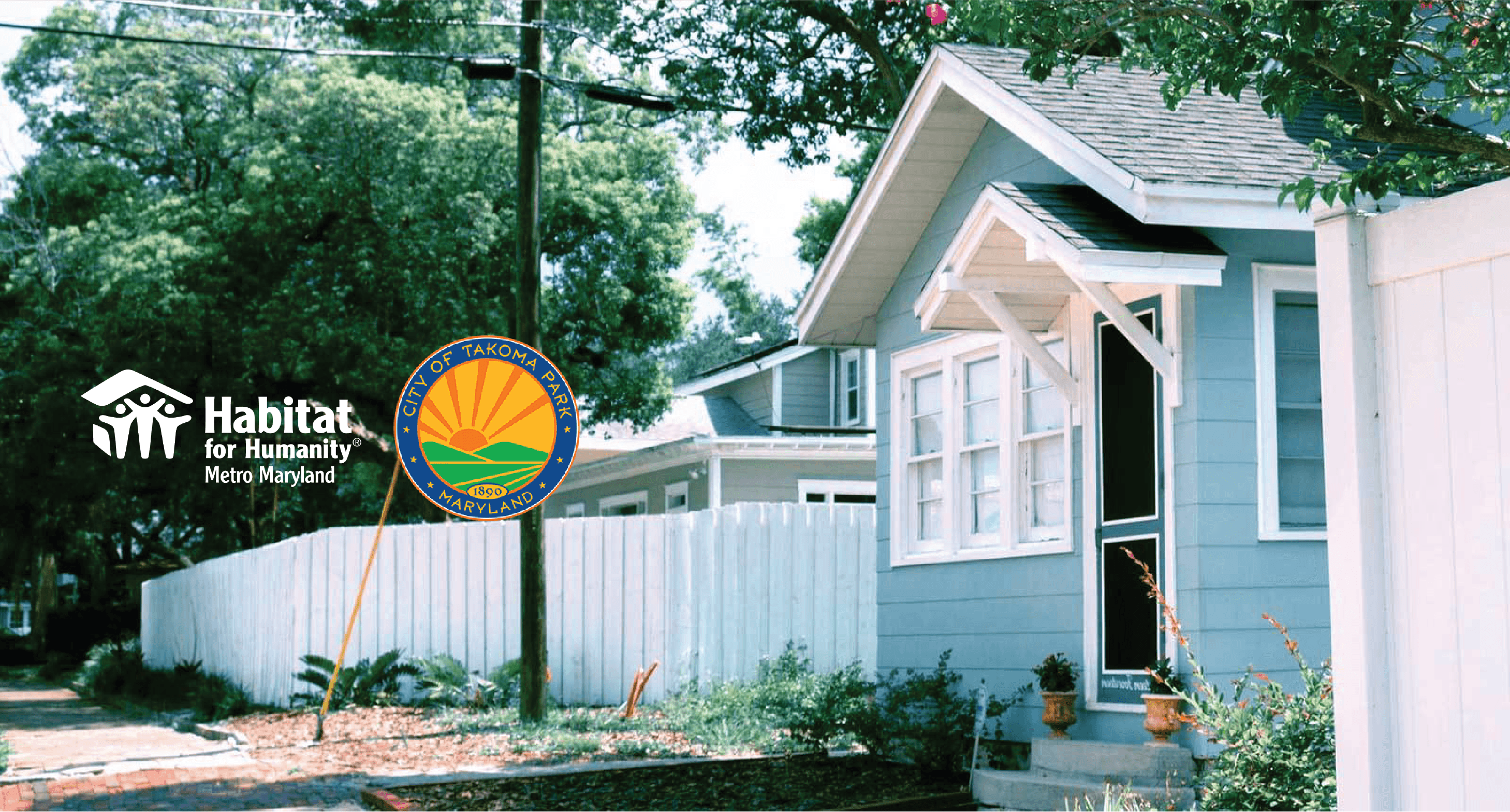 ADD AN ADDITIONAL HOUSING UNIT TO YOUR HOME

The City of Takoma Park and Habitat for Humanity are partnering to help two, income-qualified City homeowners convert an interior space in their home into an additional living unit! This additional unit will be a separate and distinct living space in a home and can provide additional income when rented or a separate living space for family members.
Applications will open between March 14th and May 9th. The two final households will be chosen based on qualifications listed below and the scope of the work required to add the additional unit.
To be eligible, one must:
Be a City of Takoma Park Homeowner
Currently reside in the property to receive the additional housing unit
Intend to live in one of the units
Be interested in an interior housing unit only
Have a current homeowners insurance policy
Be income qualified
Be willing to comply with all City licensing and County permitting requirements
 
| Household Size | Maximum Income |
| --- | --- |
| 1 | $57,650 |
| 2 | $65,860 |
| 3 | $74,100 |
| 4 | $82,300 |
| 5 | $88,900 |
| 6 | $95,500 |
| 7 | $102,100 |
| 8+ | $108,650 |


*Applications will be open between March 14th and April 4th *

Applications will be available for download on this website and for pick up at the Takoma Park Police Station: 

7500 Maple Avenue
1st Floor
Takoma Park, MD 20912

Interested?
Please contact Sarah.Reddinger@habitatmm.org with questions.
subscribe to our newsletter
Click the link below to sign up to receive our newsletter.