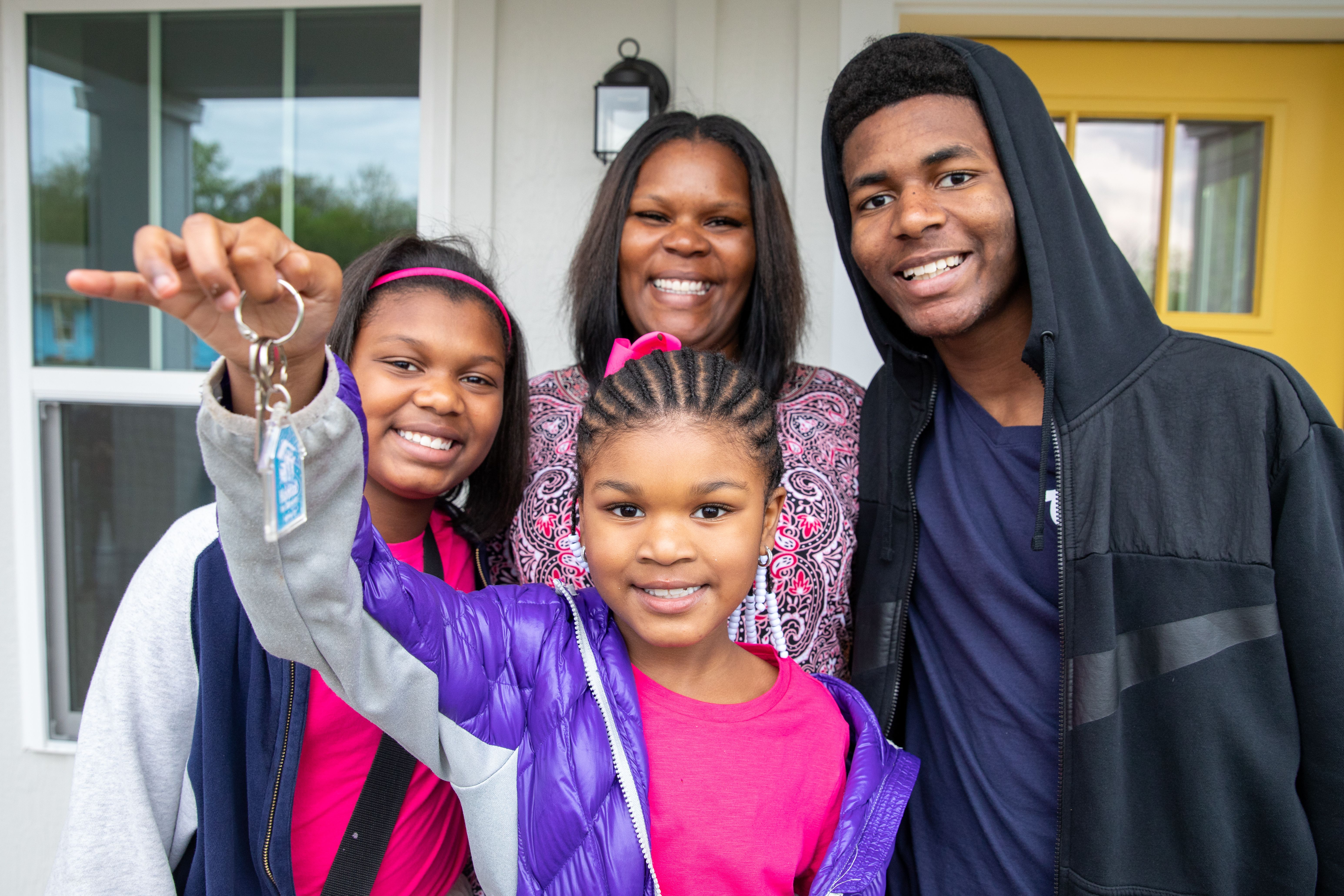 Faith Sponsorship Opportunities 
"All faiths have strong calls to care for individuals in need and have long traditions of supporting decent shelter. We are called by our faith in God to serve families in need with generosity, humility and love. We invite you to join us for exciting opportunities, where we will unite as a faith community to build homes, transforming lives for low-income families."
Build | Give | Advocate | Pray
Working with Habitat Metro Maryland provides a tangible opportunity to live out your faith. There are many meaningful ways to be involved in our mission, and together we can create a future where everyone had a safe, decent affordable place to live. People of all faiths share a common goal to help the less fortunate of those among us. Habitat Metro Maryland helps put FAITH into ACTION through various partnership opportunities for congregations. 
Interfaith Initiative
Everyone can use the hammer as a tool for peace. Habitat's founder Millard Fuller called this concept the theology of the hammer, explaining: "we may disagree on all sorts of other things… but we can agree on the idea of building homes with God's people in need." Promote and embrace interfaith unity, partnership, and understanding with various houses of worship across Montgomery and Prince George's County. To find out more about Interfaith Initiative view our Interfaith Packet.
Faith Sponsorship
Support Habitat through fundraising and offerings – Fund our work through designated collections, special events or mission budget. You are also funding our work through scheduling a group build day. Habitat partner families benefit in many ways from the financial support of sponsorships, and sponsors are enriched by the experience of supporting hard working low-income families who simply seek a hand up and not a hand out in the construction of a new home or the preservation of their existing home. Sponsors provide financial resources to pay for the construction materials for homes across Montgomery and Prince George's Counties. For more information on Faith Sponsorship opportunities view our Faith Sponsorship Packet.
subscribe to our newsletter
Click the link below to sign up to receive our newsletter.