How to Apply: Home Repair Services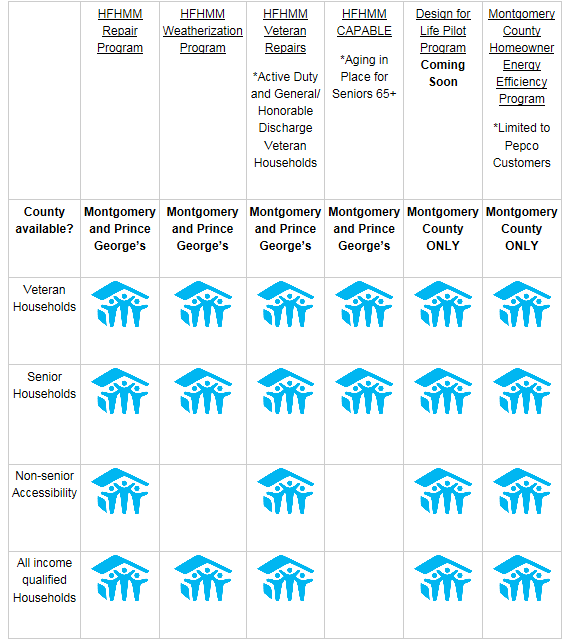 * Program acceptance is contingent on the availability of applicable funding. If you are interested in participating in any of these programs, navigate to that program's landing page at the Right hand sidebar or at the links below, and read more. If you would like to receive an application when that program has space available, submit any inquiry at the bottom of any HFHMM program landing page or read more for further instruction.
Program Descriptions:
Things to Know:
*HFHMM is partnering with the Life Long Home Coalition to provide rap around services to income qualified older adults in need of health and safety home repair services. To learn more about The LLHC and to see if they are in your surrounding area, please click here.
*HFHMM is partnering with the Hyattsville Aging in Place village to provide older adults in the city with resources to age in place as actively and safely as possible. For more information, please click here.
Submit an Inquiry:
If you are interested in submitting an inquiry, click here.
If you have any questions or concerns regarding any of the programs mentioned above, please feel free to reach out to:
Repair and Weatherization Program
Repair Client Coordinator
Habitat for Humanity Metro Maryland
Repair@HabitatMM.org
301-990-0014 x 19
subscribe to our newsletter
Click the link below to sign up to receive our newsletter.