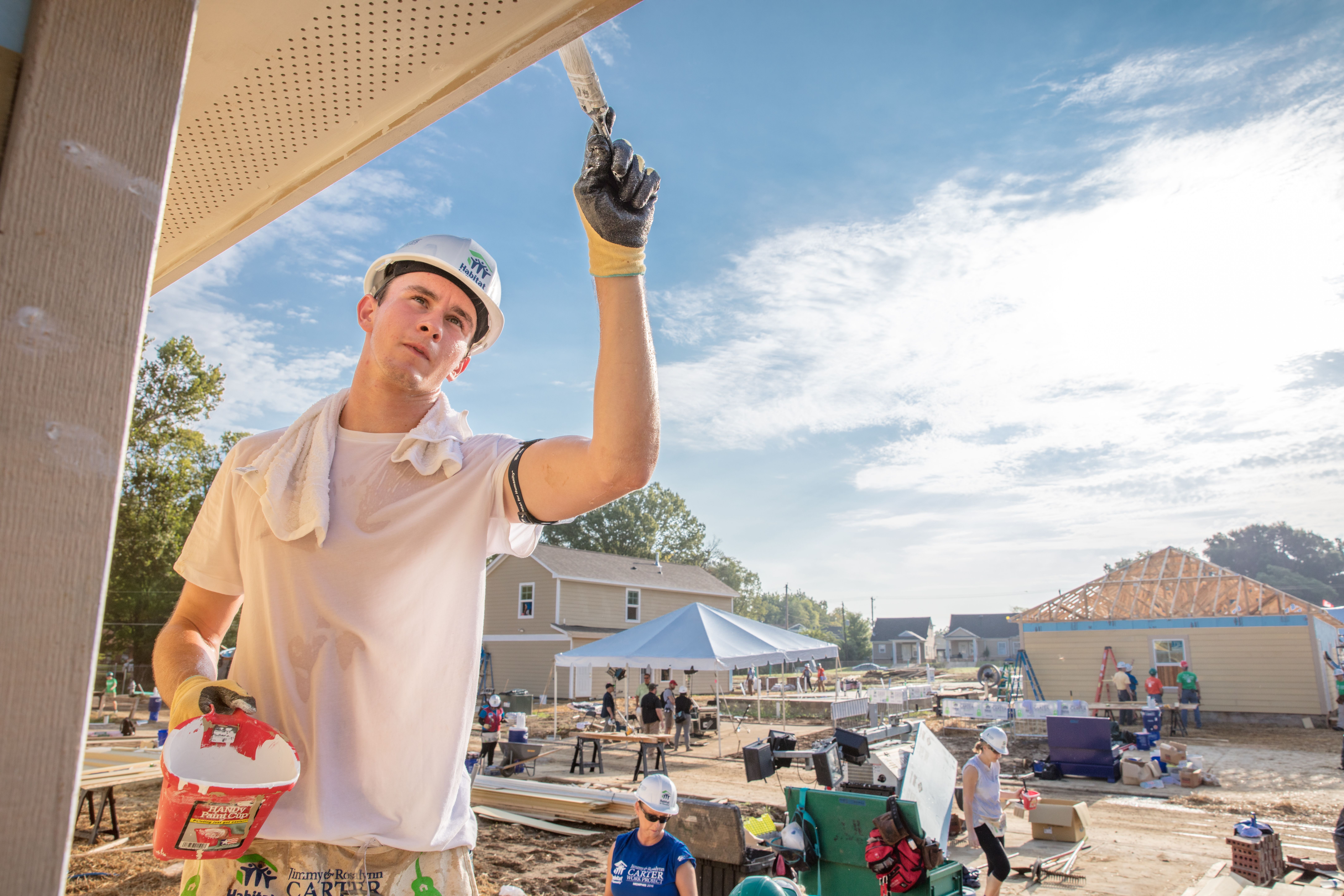 Volunteer of the Month
We love our volunteers! Each month a new volunteer will be recognized on this page, as well as in our newsletter and social media.
October 2021: Joseph Brust
Joe has been regularly  volunteering in our Silver Spring ReStore and has worked over 100 hours!  He does a consistently excellent job and we appreciate all he brings to our store!  Thank you, Joe!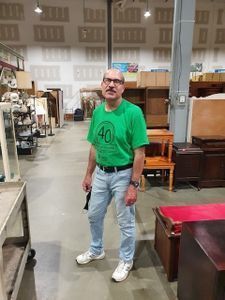 March 2021: Allison Hughes
Allison has been an essential part of our construction team since early 2020.  She's volunteered over 250 hrs as a Crew Leader.  Her hard work and attention to detail exemplifies the high standard she brings to the job site.  We are extremely thankful for her dedication and service to Habitat!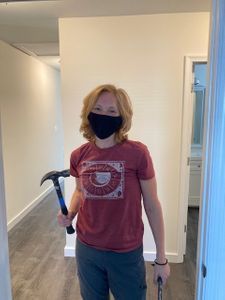 February 2021: Sarah Bugbee

Sarah Bugbee joined our Finance Department over a decade ago.  Here expertise as a CPA accountant and her understanding of the many accounting factors involved in recording the complicated transactions in the mortgage industry contributed greatly to the accuracy of our accounting department.  Sarah has been a great resource and support to HFHMM. We can't thank her enough for her contribution to our affiliate and for being such a great volunteer.  Good luck Sarah and thanks again for your many years of service as a volunteer.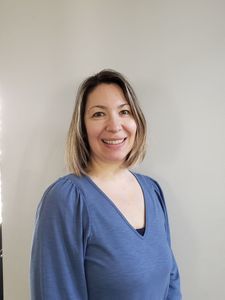 January 2021: Kitty Lynch
Kitty Lynch has been volunteering with us since February, 2018.  She and her husband were looking for opportunities for volunteering and friends recommended Habitat for Humanity. Kitty specializes in getting books onto our shelves and keeping them in order. She also keeps our Kids' Korner looking clean, welcoming, and stuffed with appropriate books for all ages. We are very lucky to have her!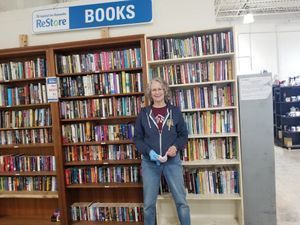 December 2020: The Church of Jesus Christ of Latter Day Saints serving in the Washington DC North Mission
The mission has been serving throughout the fall and now winter months at our Silver Spring ReStore. Their hard work and dedication is greatly appreciated. Each week, a committed group of volunteers works in our ReStore helping customers, working in our backroom with donations and ensuring our showroom is clean and orderly. HFHMM is grateful for their strong work ethic and friendliness, they are always a pleasure to work alongside!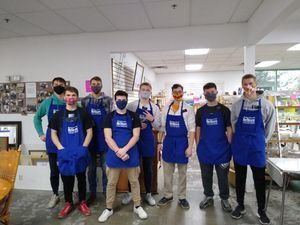 July 2020: Michael Marks
Michael Marks joined the HFHMM team in February of 2020 and since then, he has become an instrumental part of our volunteer construction team!  As a Crew Leader, he worked on 2 of our Universal Design homes and logged in over 100hrs of service in support of our affordable housing mission.  Thank you, Michael!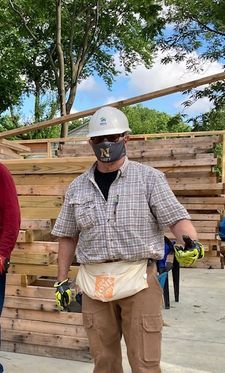 June 2020: Our Mask Makers! 
SEW much to be grateful for, a big thank you to our creative mask makers!  Thank you for helping to keep us all a little safer!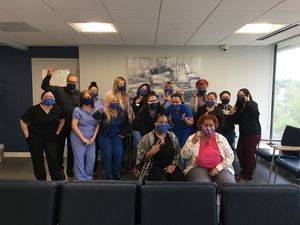 May 2020: Our Pets
We have an unexpected Volunteer of the Month for May, our pets! Our pets are now making surprise appearances in our work conference calls, joining us as we exercise from home and sometimes adding a little comic relief during these stressful times. Show us how your furry companion has handled this quarantine by using the hashtag #habitatmmpets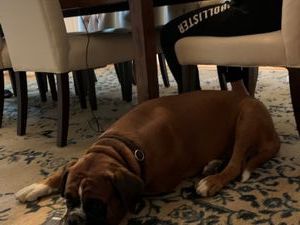 April is the month of Volunteers.
This month, Habitat for Humanity Metro Maryland would like to nominate all of you, our volunteers, for April's Volunteer of the Month. The resiliency and fortitude we've encountered in this unprecedented time has been nothing short of inspiring. Our volunteers have shared their stories of how they have stepped up and supported their communities; grocery shopped for their most at-risk neighbors, participated in 6ft apart neighborhood dance parties to help lift spirits, sewn masks for healthcare workers, and offered their support and willingness to adapt in these unusual times.  We appreciate each and every one of you, whether you're doing your part and staying home or you're passing out lunches at your child's school. Volunteers change the world!
If you have an image of how you've adapted your efforts in helping your community, we would love to see it! Use the hashtag #habitatmmtogether to share your story.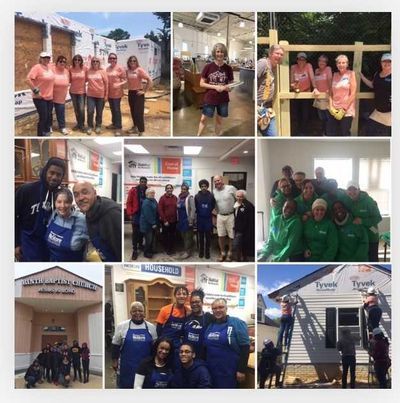 March 2020: Marilyn Riffkin
Marilyn has been volunteering at our Silver Spring ReStore since 2016. Our staff greatly appreciates her reliable, thoughtful nature as she continues to contribute weekly to our ReStores.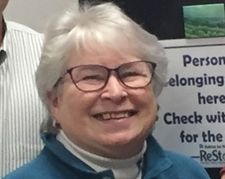 February 2020: Peter Engebretson
Peter is a very dedicated and conscientious volunteer. He has strong financial skills that he brings to his volunteer work in the finance department. He completes all assignments no matter how tedious and routine with a great attitude. We have come to depend on him greatly!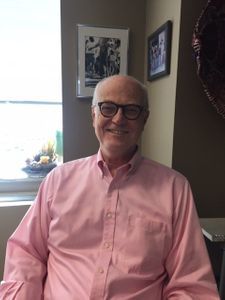 January 2020: Stephen Brown
Steve has volunteered on our Construction site as  Crew Leader for over 6 years.  He's helped us complete multiple projects throughout the years.  He's someone you can call to get the job done and we appreciate all of his service to Habitat!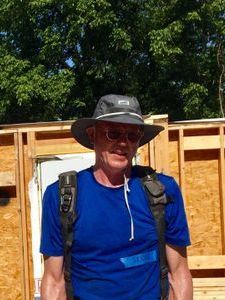 December 2019: Richard Burnes
Rich is a HUGE help in the Rockville ReStore.  He does so much back end computer auditing and bookkeeping for us, making sure that we track our sales correctly and get credit for every dollar.  He helps design our spreadsheets and worksheets, assists with other store tasks and is generally just a great, helpful person.  He has a friendly personality and is always looking for new ways to help out.  The store wouldn't function without him and we are lucky to have him volunteering in Rockville.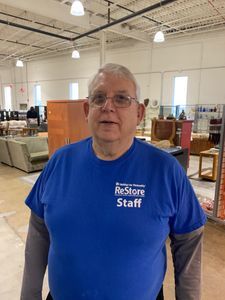 November 2019: Kingdom AME Church
Kingdom AME Church has been volunteering at our Silver Spring ReStore since summer 2018. They send groups in at least twice a month and are always a joy to work with!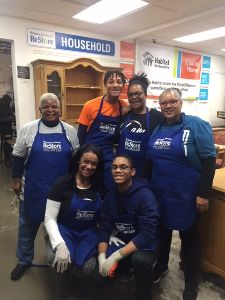 October 2019: Ephraim King
Ephraim is a Platinum level volunteer and has been volunteering with us for over 6 years.  He helps out on our Construction sites as a Crew Leader.  Ephraim has contributed to multiple projects throughout the years, always with a high work ethic and a willingness to help.  We appreciate all of his contributions throughout the years!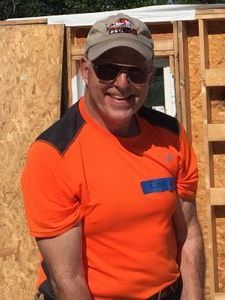 August 2019: Mike Higgins
Mike has been volunteering as a Crew Leader since 2016. He faithfully volunteers on our construction site at least twice a week.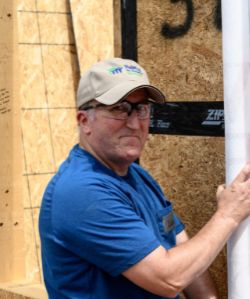 July 2019: Wesley Hoyt
Wesley has been volunteering with us for a year. He volunteers at our ReStore once a week. He is very hardworking and always willing to help with anything you ask. He goes above and beyond his duty!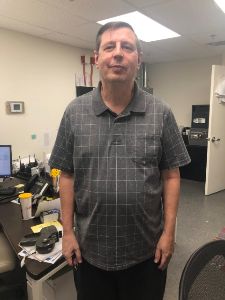 March & April 2019: Alberta Moran
Alberta has volunteered for HFHMM since 2018. She volunteers three days a week as a Greeter in our Silver Spring ReStore.  She's the happy face you see when you enter and exit our ReStore.  As our Assistant Manager, Eric, says, " She makes everybody's day better!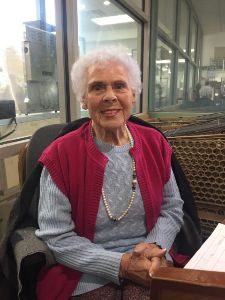 subscribe to our newsletter
Click the link below to sign up to receive our newsletter.