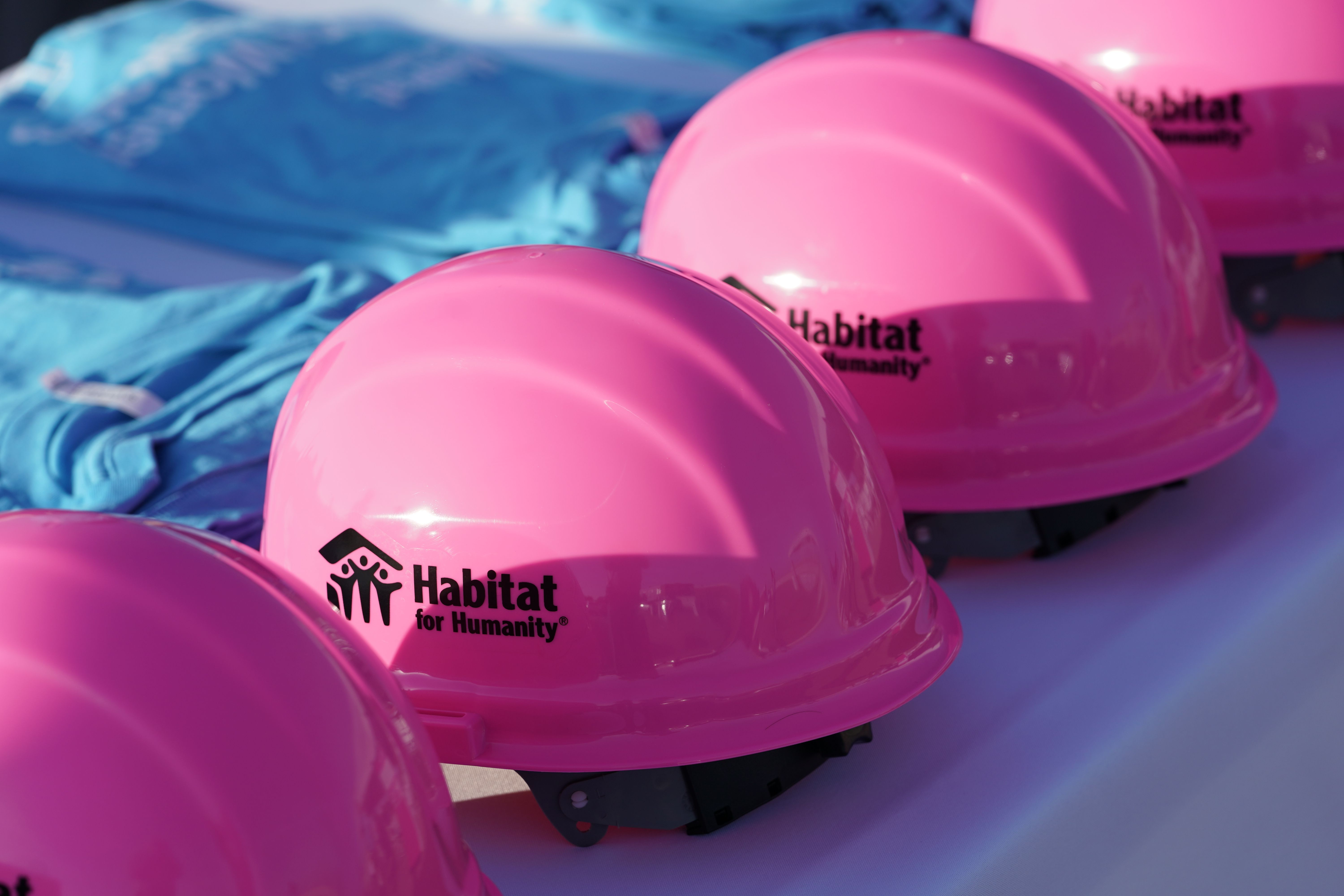 Women Build 2021: April 1st-October 30th
In 1991, a group of women in Charlotte, N.C., came together to build stronger, safer community and completed the first women-built Habitat for Humanity house. With that event, the seeds for Habitat for Humanity's Women Build program were planted. Habitat for Humanity Metro Maryland participated in its first women build program in 2010 and has been empowering women in the metro area to address and help solve the housing crises in their own neighborhood. Since that time Women Build has helped to complete numerous homes for low-income families in Montgomery and Prince George's Counties.
 

What is Women Build?
Women from your area join together for a multi-day effort to build a home for low-income hardworking families in the community. 40 teams of 10 women work together to raise a minimum of $350 each towards our goal of $200,000. Monies raised will support affordable housing for lower income families in Maryland's Montgomery and Prince George's Counties.

We are committed to the safety of our volunteers. Protocols and social distancing are required at our construction sites. Virtual opportunities are also available this year. 
Want to learn more?
Contact our Development Department at womenbuild@habitatmm.org.
Sponsorship Opportunities
To learn about our Corporate Sponsorship opportunities, please contact our Corporate Relations Manager, Paige Beyer, paige.beyer@habitamm.org
Fundraising Resources
Women Build 2021 Fundraising Campaign
Individual/Team Member Fundraising Toolkit
Individual Fundraiser Flyer
Team Leader Toolkit
Women Build Incentives
Corporate Resources
Women Build 2021 Fundraising Campaign
Corporate Sponsorship Flyer
Corporate Team Member Fundraising Toolkit
Construction Site Protocol
We are committed to ensuring that you are safe and having fun on the build site. To help us, please review our current safety guidelines. 
Thank you to our 2021 Sponsors!
Community Sponsor
Neighborhood Sponsor
First Baptist Church of Glenarden
 
House Sponsor
Boland
COMSO, Inc.
Constellation
EagleBank
Hensel Phelps
Pepco
Fundraising Portal Sponsor
Edge Commercial
Nauticon
WesBanco
subscribe to our newsletter
Click the link below to sign up to receive our newsletter.