Prince George's County Homeownership Preservation Program (PG HOPP)

PG HOPP is a construction-based resource aimed at identifying and addressing critical health, safety, and accessibility related needs of the homes of income-qualifying homeowners in eligible areas of Prince George's County. This program is sponsored by the Prince George's County Department of Housing and Community Development.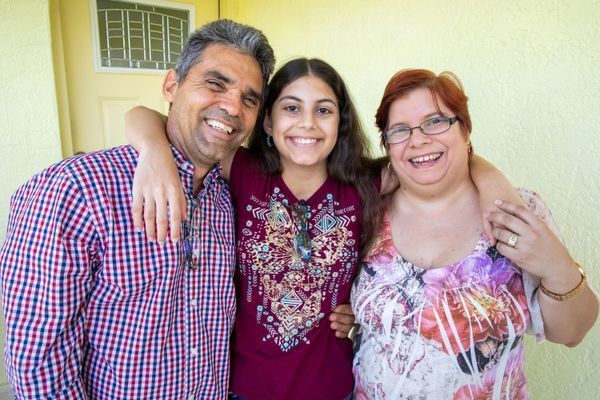 Program Eligibility:
In order to be considered eligible, applicant(s) must:
Occupy the home for which you are applying

Have lived in the home for at least one year prior to applying

Priority will be given to homeowners having occupied their home for more than 10 years, are under 50% of the area median income, and/or have children under 18 years old

Have and be able to provide proof of homeowners insurance

Provide a current mortgage statement

Have a gross household income less than 80% of the uncapped AMI (See table below)

Priority will be given to households under 50% of AMI (See table below)

Have a demonstrable need for repairs, accessibility modifications and/or weatherization
 
​​​​​​​Intend to remain in the home for a minimum of 5 years post work.
| Household Size | 50% of AMI (Gross annual household income) | 80% of AMI (Gross annual household income) |
| --- | --- | --- |
| 1 | $49,850 | $84,400 |
| 2 | $56,950 | $96,450 |
| 3 | $64,050 | $108,500 |
| 4 | $71,150 | $120,550 |
| 5 | $76,850 | $130,200 |
| 6 | $82,550 | $139,850 |
| 7 | $88,250 | $149,500 |
| 8+ | $93,950 | $159,150 |
*There is no minimum income needed to qualify
*HFHMM does not consider assets and does not check credit

 
Program Services:
| Eligible Services: | Roofing, Siding and Gutter Repair/Replacement |
| --- | --- |
| | Electrical/Plumbing/HVAC Repairs/Replacement |
| | Deck Repair/Replacement and Ramps/Zero-step solutions |
| | Accessible bathroom modifications |
| | Stair lifts and other Accessibility equipment/modifications |
| | Insulation and Air Sealing |
| | Tree removal |
| | *Any additional services that are not listed above will be considered on a case-by-case basis |
| Services not considered: | Major Foundation/Structural repairs |
| | Cosmetic Improvements/upgrades |
| | **Large scale mold/lead/asbestos remediation can be cost prohibitive in some cases |


Repayment Requirement:
There is no repayment requirement for PG HOPP participants
Things to know:
Habitat for Humanity Metro Maryland Programs are not emergency or crisis based services. If you have issues within your home, which cause an imminent danger to you or members of your household, please see our Additional Resources Page for alternative resources.
HFHMM strives to serve as many households as possible. For Homeowners who participated in our Repair, Weatherization, and/or CAPABLE program(s) in 2015 or later, HFHMM will not approve applications for additional services within a 7-year period.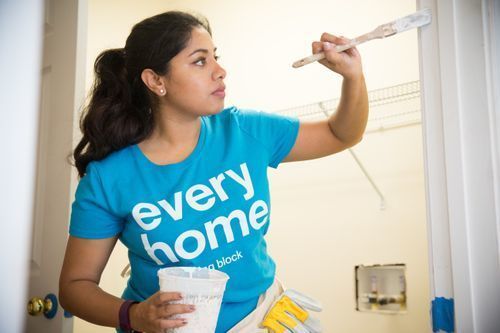 How It Works
HOMEOWNERS must submit an inquiry noting PG HOPP as their program of interest in order to receive an application at a time when funding is available. To submit an inquiry online.
HFHMM will do the following:

If the home listed in the inquiry is located within an eligible area in the County (Qualified census tract, and/or within 1 mile of the future Purple Line) then Habitat will send a letter acknowledging the inquiry. Habitat will send out applications on a first come, first served basis as long as funding is available.
If the home is not located within an eligible area, Habitat will provide a letter stating that the inquiry has been retained for one of our other programs, along with an additional resource guide.

HOMEOWNERS will complete and return a full application within 3-4 weeks of receiving it in the mail, including required attachments outlined on the application checklist.
HFHMM will review applications, conduct a home visit, and determine eligibility based on program capabilities and the home's needs.
HOMEOWNERS will be notified of a decision to either pursue estimates for proposed services, or deny the application.
HFHMM will determine which services, in its sole discretion, fall within funding/program capabilities, budget, timeline etc.
HOMEOWNERS will sign an agreement for conduct and liability which includes the proposed scope of work for the home.  
HFHMM will initiate and oversee completion of the agreed upon workscope

 
Submit an Inquiry:
If you are interested in submitting an inquiry, click here.
If you have any questions or concerns, please feel free to reach out to:
Repair Client Coordinator
Habitat for Humanity Metro Maryland
Repair@HabitatMM.org
301-990-0014 x 19
subscribe to our newsletter
Click the link below to sign up to receive our newsletter.