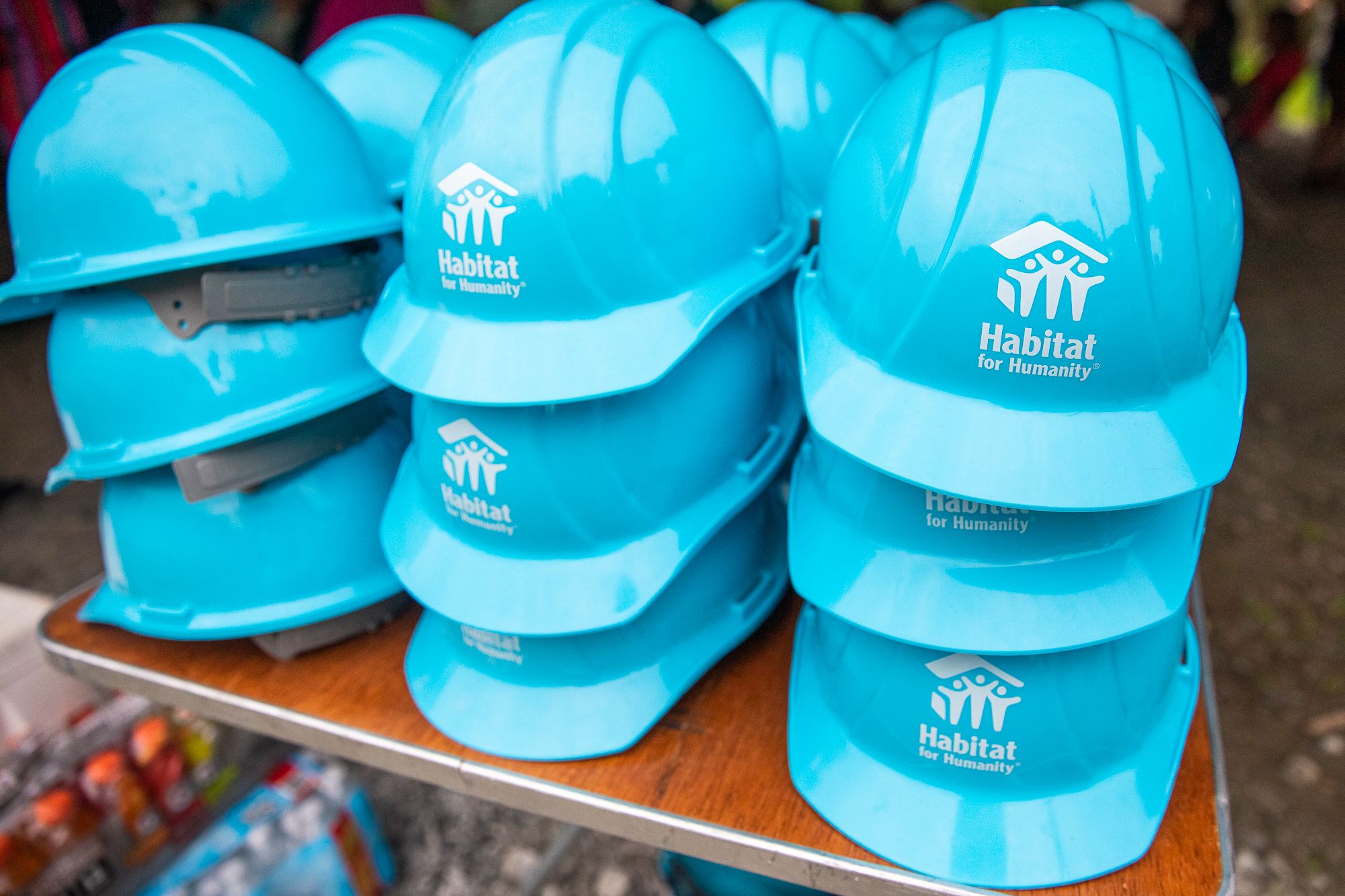 Who We Are
Habitat for Humanity Metro Maryland (HFHMM) was established as a private, ecumenical Christian, nonprofit organization in 1982 by a small group of dedicated volunteers looking to create homeownership opportunities for families with limited income. Our goal is to build sustainable housing and revitalize neighborhoods in Montgomery and Prince George's Counties.
How It Works
HFHMM's homes are built, rehabilitated or repaired by a largely volunteer workforce. Built and rehabilitated homes are then sold to qualified families at no-profit and financed with affordable, no interest mortgages. Repaired homes are currently owned by low to moderate income families.  The families' monthly mortgage payments or repayments are paid directly to HFHMM and go into a revolving fund which helps to build even more Habitat homes. In addition to a down payment and monthly mortgage payments or repayments, homeowners invest anywhere between 200 to 500 hours of their own labor – "sweat equity" – into building their homes.
What We Do
Our program provides affordable homeownership solutions for low-income families through the construction, rehabilitation or repair of homes. At HFHMM, we are not only committed to meeting the housing need of our community; we are also committed to providing residents with a full range of supportive services to help them maintain their homes, mortgages and families!
Who We Serve
HFHMM addresses the critical need for affordable housing by providing homeownership opportunities for Montgomery and Prince George's County families in need. We serve families whose income is 30%-80% of the current median income, as defined by the US Department of Housing and Urban Development for Montgomery County and Prince George's County.
Whistleblower Policy
For concerns of suspected illegal or unethical activity, such as alleged theft, fraud, dishonest conduct, discrimination, harassment, abuse of resources, conflicts of interest, or unsafe situations, please contact MySafeWorkplace® to make a confidential or anonymous report. MySafeWorkplace® is an independent, third-party service that promotes a strong ethical culture at Habitat, adheres to appropriate regulatory standards and supports the Christian mission of the ministry.
Reports of suspected illegal or unethical activity can be made to MySafeWorkplace® online or by telephone 24 hours a day, seven days a week.
subscribe to our newsletter
Click the link below to sign up to receive our newsletter.