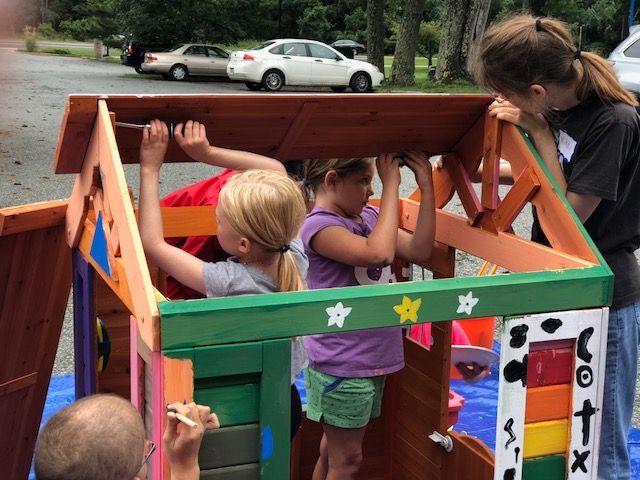 Youth Partners 
There are many ways for young people to help us fulfill our mission to provide affordable housing solutions for low-income families in Montgomery and Prince George's Counties. To learn about ways in which you can get involved, download our Youth Activity Packet.
Youth Groups and Campus Chapters
Getting involved with Habitat is even more fun and meaningful as part of a group. If your high school or college doesn't yet have a Habitat club, consider starting one. If you're involved with your church's youth group, encourage your group to become active with Habitat for Humanity and put love into action!
Volunteer
Volunteers are vital to our mission. While construction volunteers must be at least 18 years old, youth volunteers may volunteer in the ReStore as individuals or with a group. Volunteers in our ReStores can be as young as 14 years old with a parent/guardian chaperone. Groups volunteering in the ReStore may request an informational session to learn more about how your work in the ReStore contributes to the mission of Habitat for Humanity for Montgomery and Prince George's counties. Our ReStore and administrative departments also offer many internship opportunities for high school and college students.
Fundraise
HFHMM relies on financial support to make simple, decent and affordable housing possible. Hosting a bake sale, tool drive or car wash is a great way to support Habitat for Humanity's work in Montgomery and Prince George's Counties.
Advocate
subscribe to our newsletter
Click the link below to sign up to receive our newsletter.