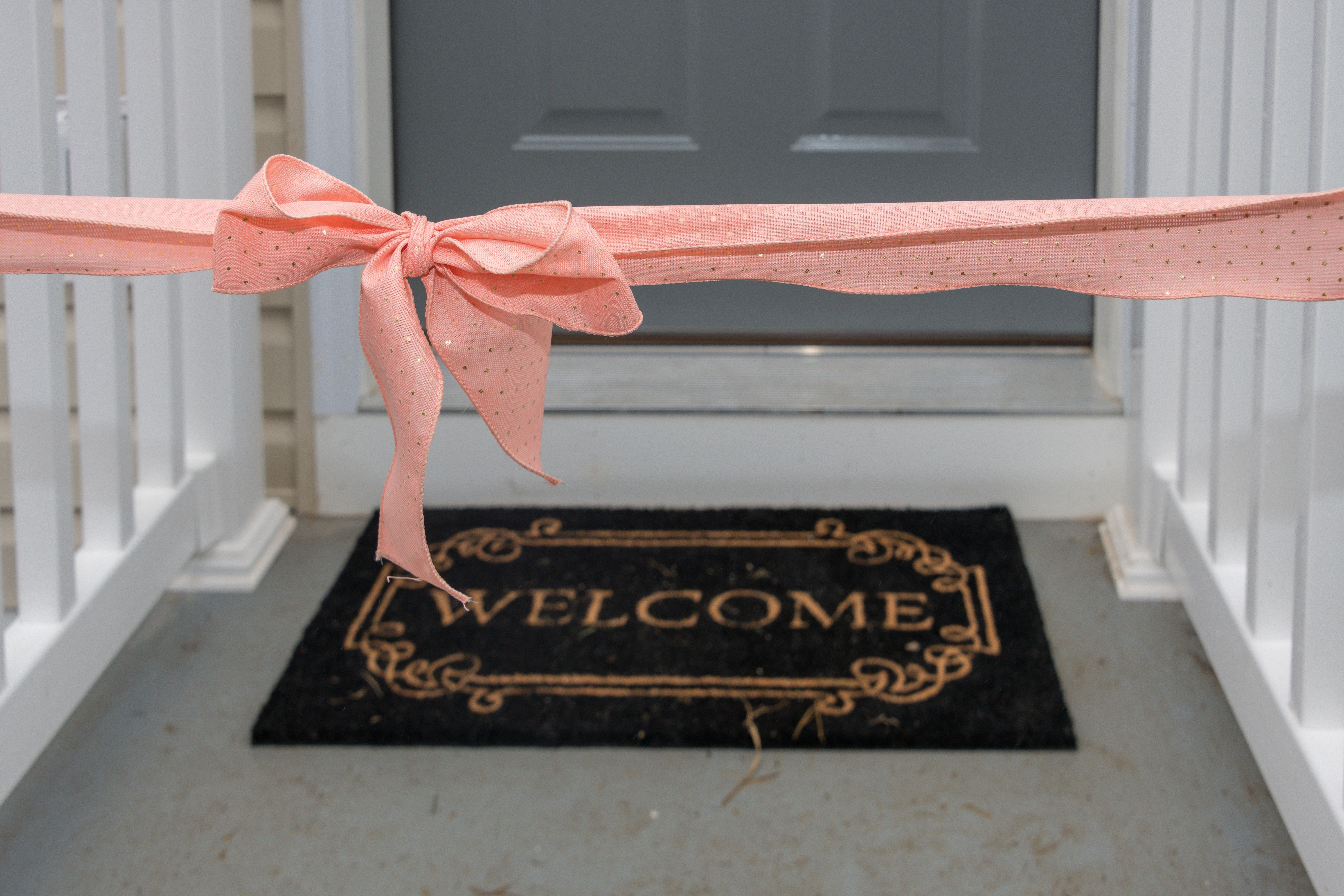 Stories of Success
Meet Jose, Kimberly, and Anaya
Kimberly and Anaya have always lived in Prince George's County. Jose is originally from Puerto Rico and he moved to Chicago with his family when he was only three. Seven years ago, Jose moved to Maryland for better job opportunities. Kim and Jose met shortly after he moved to the area and they started a family soon after.
Kim and Jose have been renting a home with their daughter, having to share the rent with someone else in order to afford it. This also created a lack of privacy for their family. They were actively trying to purchase a home for more than 3 years but found it to be quite difficult and nearly impossible given their income. Kim came across a commercial for Habitat's Home is Key program. After researching and learning more about Habitat's zero-interest, "sweat equity" homeownership program; Kim and Jose were very interested but there were no available homes at that time that met their needs and family size. Kim signed up for the Habitat for Humanity Metro Maryland's newsletter to stay informed. She got an email update this summer announcing that Habitat for Humanity Metro Maryland was accepting applications for a home that was a great fit for their family in an area they loved. Kim and Jose decided to move forward and submitted an application.
When they got the news that they had been selected for the Habitat home, Kim and Jose were elated, feeling excitement and a sense of relief. Kim shares, "This is a huge opportunity for us. We are so grateful to everyone for dedicating parts of their lives to help make our family dream come true. Our daughter is excited to get a bunkbed, paint her room pink, and have a chalk board wall!"
"The home that they are currently renting is fine", says Kim, "but it will never be ours.  The main things wrong with where we live now is affordability and lack of privacy."  Kim and Jose are looking forward to their new home and this new chapter in their lives. Anaya is excited to get a room of her own!
Watch their heartwarming Home Dedication Ceremony below!
Meet Lakishia
Lakishia rented an apartment in Germantown with her mother and one-year-old daughter. Lakishia was happy that her mother could help raise her daughter and also offset the cost of childcare.  That however, was the only nice thing about where Lakishia lived and she had concerns about many items.  The foundation was cracking and there was a moldy smell that always greeted her at the door.  The smell could have been from mildew surrounding the air conditioner unit.  Her young daughter was at an age where she put everything into her mouth including the paint that chips off the bathtub.  Lakishia had asked for her tub to be replaced many times, but the management company simply put another coat of paint on it for a short-term solution.  Not only did her apartment have a lot of cosmetic challenges but it was financially draining as well.  The development was thirty plus years old and none of the appliances were energy efficient, "I totally feel the pinch, most especially during the winter months", said Lakishia.
Lakishia was born in Baltimore but grew up in a small county in North Carolina. Before moving to Montgomery County, she lived in Prince George's County with her cousin.  Once Lakishia finished her undergraduate degree, she decided to move to Montgomery County because she hoped it would be easier to find a job.  Lakishia was ready to move, but then September 11 occurred and the only job she could find was in retail.  Out of desperation, Lakishia took the retail job but once the economy picked back up, she found a research and development position at a Biotech company in Gaithersburg.  With a secure job in Gaithersburg, Lakishia quickly moved to Montgomery County to save money and time commuting to work. 
When Lakishia received the call from Habitat saying that her family was selected to purchase a home from habitat she was on her way home from work on the bus and couldn't express her gratitude as vocally as she wanted. Lakishia's family thinks Habitat is too good to be true; they cannot believe she will purchase a new townhome with a thirty-year, 0% interest loan.  Lakishia knows that purchasing a Habitat home will give her family stability without taking on too much debt.  They are excited to be part of a community and that her daughter will have a place to call HOME!   
Listen to her full story below!
subscribe to our newsletter
Click the link below to sign up to receive our newsletter.