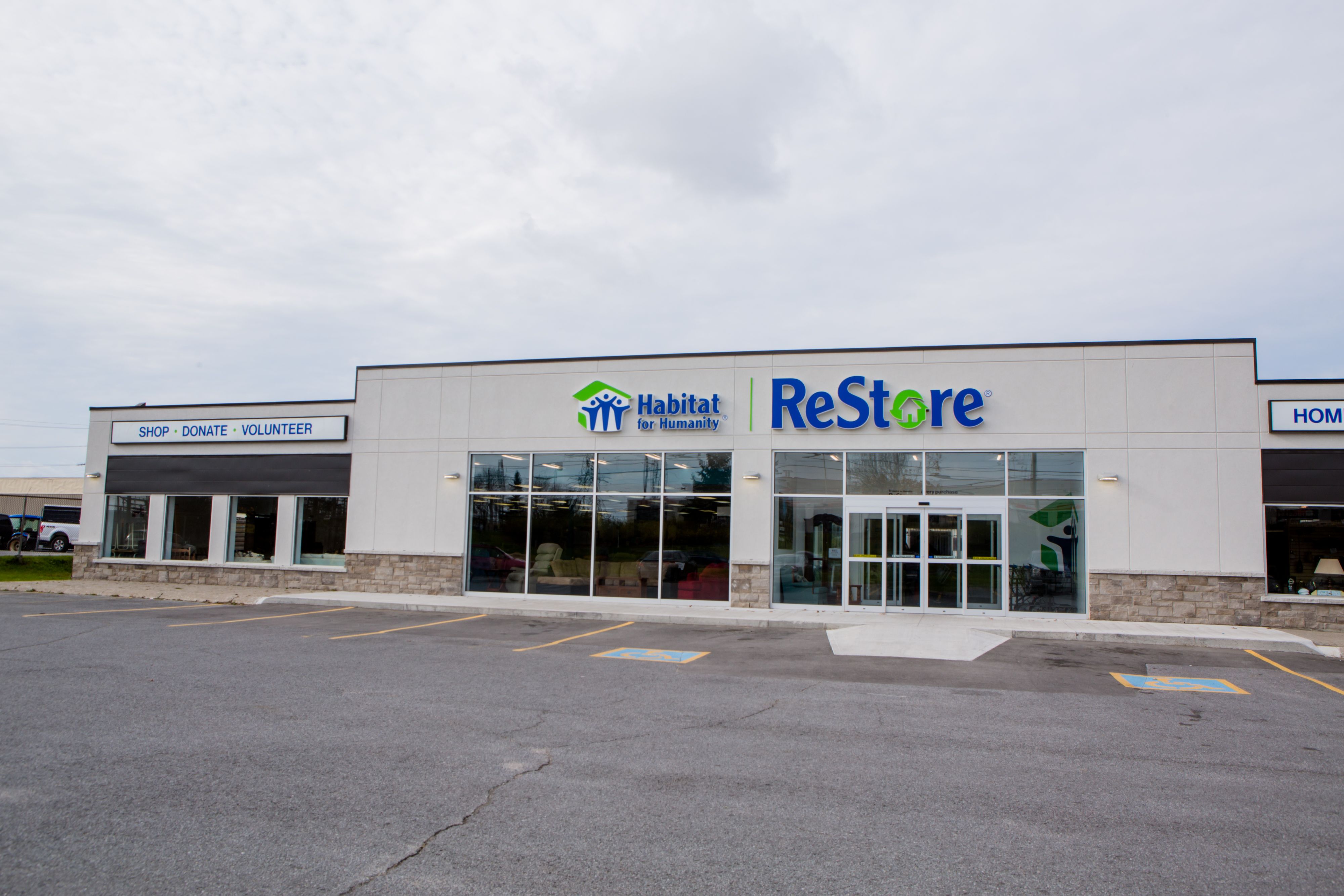 About ReStore
Habitat for Humanity ReStore is a nonprofit retail outlet specializing in the resale of quality new and gently used furniture, antiques, appliances and building supplies. By taking in household goods and furniture donations, ReStore diverts tons of reusable materials from our local landfills. ReStore acts as a discount home improvement center as all items are sold to the public at deep discounts and all proceeds are used to fund the building of affordable housing in Montgomery and Prince George's Counties. To shop with a purpose and support a good cause come visit our nonprofit retail outlet in Rockville and Silver Spring today!
Stay Connected With Us
Follow us on Instagram and Facebook.

 
Locations:
ReStore Store Rockville:
1029 East Gude Drive, Rockville, MD 20850
ReStore Store Silver Spring:
12006 Plum Orchard Drive, Silver Spring, MD 20904
Check out ReStore Silver Spring's video tour below!
Shopping Hours:
Sunday: 11am-5pm
Monday CLOSED
Tuesday–Saturday: 10am-5pm
 
Furniture Donation Drop off Hours:
You can drop off your household goods, building supplies and furniture donations to the ReStore during these hours:

Sunday: 12pm-3pm
Monday CLOSED
Tuesday-Saturday: 12pm-3pm

For more information about donating to ReStore please take a look at the Donate to ReStore section of our website.
Donation Pickups
Habitat for Humanity Metro Maryland has partnered with third-party logistics company ReSupply to help faciliate donation pickups from residential properties. Click here for more information.
To schedule a pick-up, call 301-926-4104 or fill out the online donation form.
Contact Information:
ReStore Phone: 301-947-3304
Email: restore.donations@habitatmm.org
Rewards Card Program Rules
After the card has been stamped 10 times or you have individual cards adding up to 10 stamps the card may be redeemed for 10% off your next purchase.
The value of the card may not be used with any other discount.
The program may be discontinued without notice at anytime by the Habitat ReStore management.
subscribe to our newsletter
Click the link below to sign up to receive our newsletter.