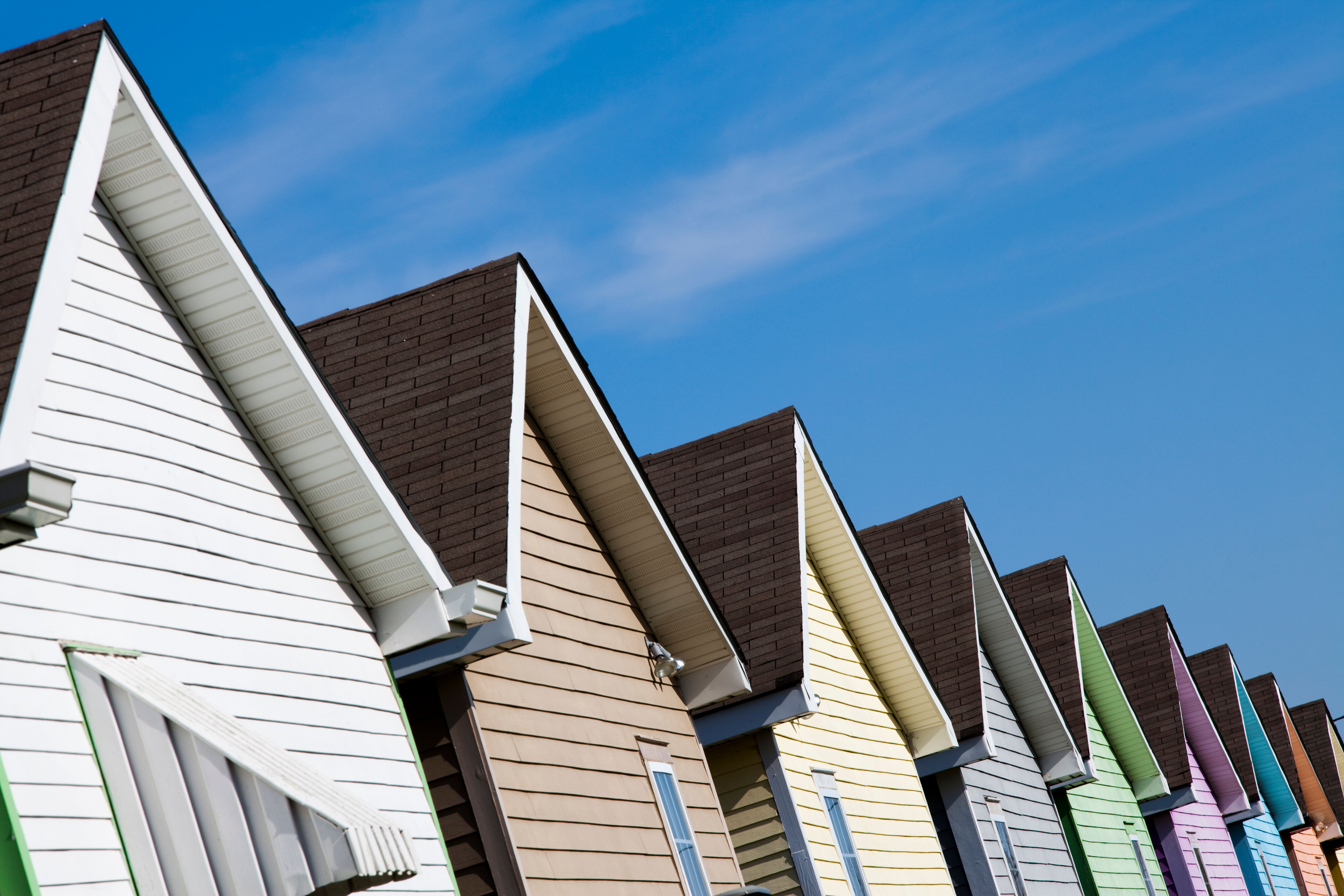 Detailed Family Selection Criteria
RESIDENCY REQUIREMENTS
The applicant and co-applicant must be residents of Montgomery County or Prince George's County, at the time of application and for at least the 12 months immediately preceding application.
Further, the applicant or co-applicant may reside outside Montgomery County or Prince George's County, but must be employed in either when applying and show proof of such employment for the 12 months immediately preceding application (does not imply candidate must be employed; this applies only if the candidate does not reside in Montgomery County).
The applicant and co-applicant must be lawful, permanent residents of the United States or US Citizens.
Proof of lawful, permanent residency status or US Citizenship is required for each applicant and co-applicant.
The following is a partial list of documents that may be presented to establish the lawful permanent resident status or United States citizenship of each applicant and co-applicant.
Permanent Resident Card (Form I- 551)
United States passport
Certificate of United States Citizenship
Certificate of Naturalization
Original or certified copy of a birth certificate evidencing birth in the United States or outlying territory of the United States
HOUSING NEED
The applicant and co-applicant must be exhibiting a demonstrated need for housing included but not limited to:
Cost burden: Applicant(s) are paying more than 30% of their monthly gross income towards housing including rent payments and utilities
Homelessness
Structural or mechanical problems, such as faulty or deteriorating foundation, structural, or roof systems
Deteriorating interior walls or exterior cladding, poor thermal or moisture protection, broken or inoperable doors or windows
Broken or unsafe interior or exterior stairs and walkways
Inoperable or dangerous HVAC, plumbing, or electrical systems; broken or inoperable bathroom fixtures or kitchen appliances
Insufficient space or room configuration to accommodate the number of occupants in the residence at the time of application or who will be living in the residence in the "near" future
Unhealthy interior or exterior environment due to rodent or insect infestation; exposed asbestos, lead, or other hazardous materials; or the presence of hazardous chemicals or gases (such as radon)
Unsafe neighborhood due to high violent crime rate, high non-violent crime rate (including illegal drug activity), or other commonly accepted measures of unsafe neighborhoods
Unsafe neighborhood due to man-made or geo-climatic conditions such as flooding or earth movement
WILLINGNESS TO PARTNER
All Habitat applicants and co-applicants must agree to fulfill a "sweat equity" requirement that is based on the following requirements: (Sweat Equity hours must be completed prior to move-in)
1st adult 18 years or older in household= 200 hours
Each additional adult occupant (anyone 18 years or older) = 100 hours
Each young adult (16-17 years old) = 50 hours
The maximum "sweat equity" requirement is 500 hours per family
At least 50% of the household's sweat equity hours must be completed on the construction site
Relatives, friends, and children under 16 may contribute sweat equity hours but no more than 50% of the family's total sweat equity requirement
THE FAMILY'S SWEAT EQUITY MAY BE MET IN THE FOLLOWING WAYS:
Contributing to the construction of their house or that of another Habitat family (16 and older)
Working at the Habitat ReStore (14 and older)
Doing volunteer work for Habitat for Humanity Metro Maryland such as office work, staffing a booth at a fundraising event, working on the newsletter, etc.
Participating on a Habitat committee such as Publicity, Fundraising, etc.
Attending Habitat Homeowner workshops on Finance and Budgeting, Homeowner Maintenance and Repair, Community Living
Children in grades 1-12 can earn sweat equity hours for grades during each grade-reporting period. An "A" earns 5 hours, a "B" earns 4 hours, and a "C" earns 3 hours
A Habitat for Humanity Metro Maryland Board member, staff member, or committee member must verify all sweat equity hours earned.
If approved for a Habitat home, all applicants must be willing to attend and join in programs to learn about finance and budgeting, home repair and maintenance, and become a part of a Homeowners Association if applicable.
All 18 or older occupants of the future Habitat home must willingly agree to undergo a criminal background check. All occupants of the future Habitat home must have no record of sexual offense charges.
All occupants must have a record clear of any drug-related charges within the last 5 years.
ABILITY TO PAY
The applicant and co-applicant must present information such as the following:
Financial and personal information, employment references, federal and state income tax returns (must include front and back of documents), W2 statements, and proof of employment or other income including Uber, Lyft and Taxi Manifest
Monthly household expenses including: rent, utilities, child care, cell phones, car payments, car insurance, credit cards, school lunch, student loans, other loans, alimony and/or child support
Bank statements most recent 6 months from all institutions
A credit report clear of any bankruptcies or foreclosures within the last 3 years
Expectation that employment or other sources of income (such as disability, social security, TANF/SNAP or other types of assistance payments, if used to qualify for loan) to meet Habitat's minimum income requirement will remain constant. Exceptions may be possible with a reasonable explanation.
(This information will help determine if the family has the resources to make the proposed monthly Habitat house payment, maintain current level of reasonable living expenses and stay current on existing debt obligations.)
INCOME REQUIREMENTS
Habitat homebuyers must have an annual household income between 30% to 50%, and in some cases up to 60%, of the Area Median Income (AMI) as determined by HUD. Each project may have different minimum and maximum income requirements as a result of the home sales price.
For more information please contact our Family Services Coordinator at Family.Services@HabitatMM.org or 301-990-0014 x21.
Equal Housing Statement

Habitat for Humanity Metro Maryland is pledged to the letter and spirit of U.S. policy for the achievement of equal housing opportunity throughout the nation. We encourage and support an affirmative advertising and marketing program in which there are no barriers to obtaining housing because of race, sex, marital status, physical or mental disability, color, religion, national origin, ancestry, presence of children, source of income, sexual orientation, gender identity, age and family responsibilities.
subscribe to our newsletter
Click the link below to sign up to receive our newsletter.