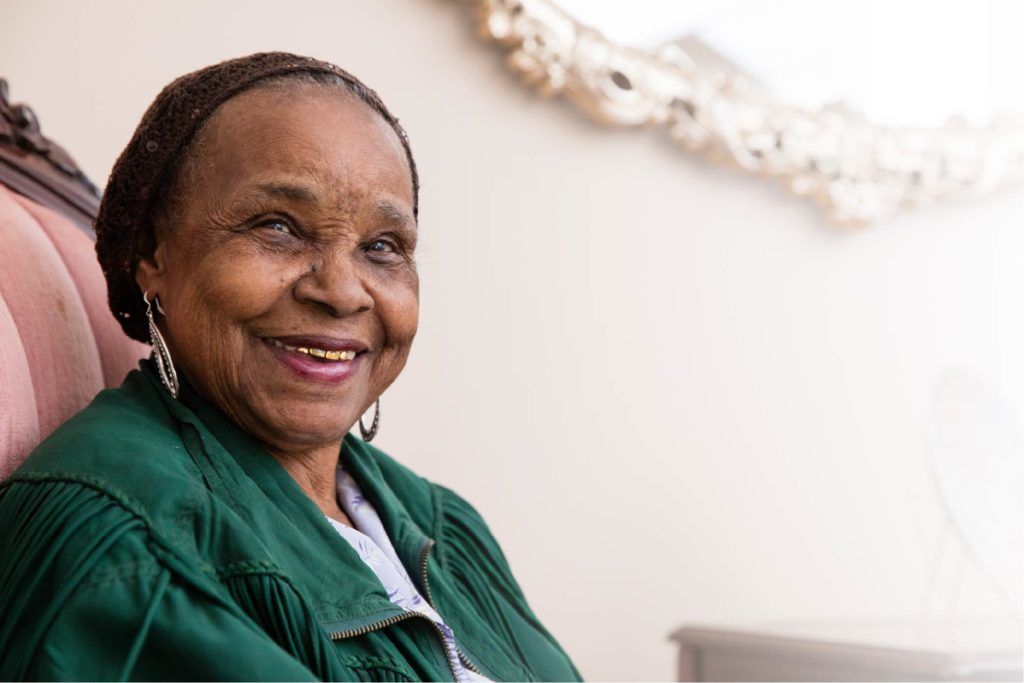 Dear Homeowners, thank you for your interest in the CAPABLE Program! This pilot program is coming to a close soon and final spots are to be considered on a first come first serve basis. Please complete and mail your application to our office address listed below to be considered.
Coming Soon : HFHMM will be launching a new health focused home repair program! It's open to all ages and works to ensure all household members are able to safely navigate their homes while also addressing critical health and safety needs of the home. To express early interest in this program, please submit an INQUIRY and select the Repair and Accessibility Modification Program (RAMP).
 
CAPABLE
HFHMM CAPABLE is a supplemental and/or stand-alone program which serves older adults who are experiencing challenges with Activities of Daily Living (ADL's) by providing a more holistic approach to the idea of Aging In Place.
What do we mean by Supplemental and/or stand-alone program?
For eligible CAPABLE clients, HFHMM can potentially provide a wider range of repair services through our traditional Home Repair Program. In order to qualify, the client would need to be eligible for the CAPABLE program AND the Home Repair Program (click here to learn more about the Home Repair qualifications). If the home is only eligible for the CAPABLE program and does not meet the eligibility requirements for the Home Repair Program, CAPABLE becomes a stand-alone program.
With the CAPABLE program, income qualified older adults are paired with an Occupational Therapist and Registered Nurse, both of whom will conduct a series of visits in order to assist in the identification of challenges, setting of goals, and outlining of action plans for those goals. Within the parameters of the program, Habitat for Humanity is able to provide minor home modifications per the recommendation of the occupational therapist, which are geared toward improving independence.
Qualifications
Applicant(s) Must:   
Be at least 65 years of age or older

Have difficulty with at least one Activity of Daily Living (ADL) (dressing, bathing, etc.) or difficulty with Instrumental Activities of Daily Living (IADL's) (eg. Housework, meal preparation, taking medication as prescribed, etc.)
Be a Montgomery County or Prince George's County resident (applicant does not have to be the owner of the home, but the owner must consent to all home modifications).
Reside in a home currently covered by a homeowner's insurance policy.

Be income qualified (Income for the individual participant cannot exceed $44,100 per year) *There is no minimum income needed to qualify, assets are not considered*
Be willing and able to participate in meetings with an Occupational Therapist and a Registered Nurse focused on your goals
Complete Surveys and questionnaires administered by HFHMM staff
Due to strict program regulations neither active cancer patients, nor individuals diagnosed with dementia and Alzheimer's can be deemed eligible for the CAPABLE piece of the HFHMM program; however, those in this category are welcome to explore options with the broader HFHMM Repair and Weatherization Program
CAPABLE Program Break Down:
| | |
| --- | --- |
| Eligible Services: | Common Accessibility Modifications : |
| | Grab bar(s) installation |
| | Hand Rail(s) installation |
| | Zero step entry solutions |
| | Lever door knobs |
| | *Additional services/modifications are provided by the OT & RN in order to meet client specific goals |
Things to know:
HFHMM qualifies applicants through income verification only. HFHMM does not look at assets.
Acceptance into the CAPABLE program does not guarantee acceptance into the Repair and/or Weatherization program(s) with Habitat. Should you be interested in HFHMM's Repair and Weatherization programs, please visit our Home Repair page for more information.
To Apply:
You can download the application and flyer here:
All applications and supporting documents should be mailed to: 
Aging in Place Program
Habitat for Humanity Metro Maryland, Inc.
8380 Colesville Road, Suite 700
Silver Spring, MD 20910
Submit an Inquiry:
If you are interested in submitting an inquiry, click here.
If you have any questions or concerns, please feel free to reach out to:
Repair and Weatherization Program
Repair Client Coordinator
Habitat for Humanity Metro Maryland
Repair@HabitatMM.org
301-990-0014 x 19
subscribe to our newsletter
Click the link below to sign up to receive our newsletter.