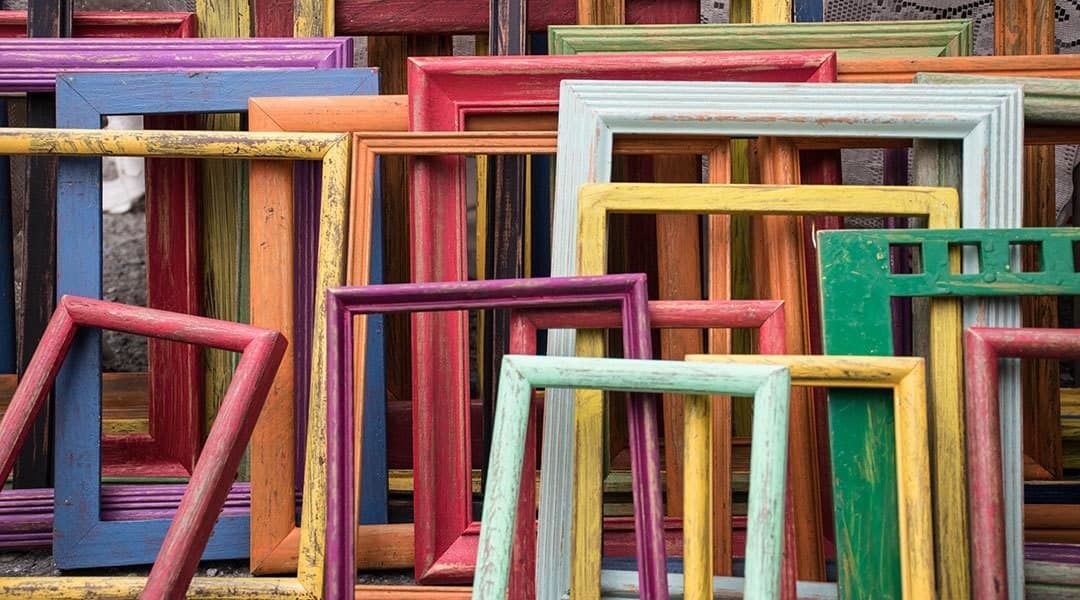 Thank you to our supporters
**While we make every effort to ensure accuracy, we apologize for any errors. 
 
$100,000+
Marilyn W Kutler, Esq.

$50,000+
Samuel Rose
Sari R Hornstein

$20,000+
Charles and Laura Bay
Robert and Jeanne Srour

$10,000+
Anonymous
David and Barbara Heywood
Gary and Elise Bowman
Mr. and Mrs. David Clark
John Hanson
Sally Clurman
Sameer and Namisha Bhargava

$5,000+
Anonymous
David Ruf
Diane Scott-Jones
Elizabeth Hembree and Samuel Blumberg
Marcus Meeks and Rachel Cornwell
Albert and Agatha Barclay
Robert G. Brewer Jr.
Robert and Maureen Sievers
Stephen Kelly
The Iwaniec Gray Family Fund

$2,000+
Anonymous
Allan Myers
Ann Morris Barrett
Barrett Family Foundation
Bill and Donna Roberts
Christopher Dunlavey
Doug and Mary Beth McDaniel
Edward Hummers Jr. and Marcia Hummers
Ellen and Al Ross
Ericc Powell
Harold and Lori Amos
James Pearson
Jeff and Petrina Hollingsworth
John Palese
John T. Sapienza Jr.
Judith Kneen
Kelli Powell
Linda Oyolu
Lois Brodsky
Margaret and Paul Cromelin
Mary G. LoGiudice
Nick and Jennifer Serenyi
Paul E. Lohneis
Scott Umosella
Virginia Hudak

$1,000+
Anonymous
Alice Charland Bassford
Bob Buchanan
Brett and Janet Lambert
Bruce and Nancy Smith
Burt and Pamela Zurer
Carla Steele
Catherine Crockett and Lafe Solomon
Christa Houlahan
Christopher Hatcher Esq.
David and Anita Gross
David Lightfoot
Deirdre Vo
Delia Lang
Dionne Jefferson
Douglas and Marilyn Mitchell
Duane Schmidt and Christine Daily
Elizabeth Twohy
Frank J Abrams
Gary Berman
Helen Stefan
Janet Shatz
Jayne Shister and Philip Webre
Jeffrey R and Shayna Dee
John and Beverly Paukstis
John and Elizabeth Spencer
John Ferguson
Karen and James Ryan
Katherine Murray
Kathy Staudaher and Joseph P. Esposito
Kellie Hodges
Kenzi Stewart
Kevin and Stephanie Nealer
Leroy C Paddock
Linda and James Paige
Lori Hodsoll
Lorraine S. Rendleman
Luette G. Semmes Family Trust
Mary Anne Hakes
Mauricio and Holly Vives
Melissa Skolfield and Frank Curtis
Michael Dutka
Michael Wijdoogen
Mimi and Michael Kress
Nina Pillsbury
Norman and Diane Salem
Orna and Randy Reiner
Patricia Harvey
Paul and Ruth Anne Thran
Phil Cantor
Randall Rothstein
Robert John Stoddard
Robin Hanerfeld
Ronda and Tom McDowell
Skip Kittleson
Stacie and Todd Greenbaum
Stephanie P. Anderson and Theodore Pratt
Stephanie Sola-Sole
Susan and Michael Miller
Susan Traver
Thomas Strikwerda and Donna Stienstra
Tiffany Dodson
Tracey Dickens
Varghese R. George
Victor R Llewellyn
William and Charylann Maas
William and Tina Sledge
William Gosnell

$500+
Anonymous
Allen and Lynn DeLeon
Amber Bullock
Amy Weinberg
Andrew Pierce
Baker-Merine Family Foundation
Barbara Hutchison
Barbara Ziff Ratner and Jeff Ratner
Barry Nishikawa
Bonnie Hammerschlag
Brenda McCormack
Bruce Rothrock
Carole Waring
Carolyn Sappenfield
Crystal Smith
Dahlia Neiss
Daniel Schrider
Dean Berkheimer
Donald and Mary Cuming
Donna Hawkins
Doris Criswell
Dorothy Doll
Douglas and Patricia Dolan
Dr. Afaf Girgis
Drs. Paul and Margaret Rick
Elinore Mercer
Elizabeth Harvey
Eric Cohen
Eric Raabe
Ethan Bauer
Farid Mosher
Filogonio and Odilia Ruiz
Gary and Sue Marcello
Geralyn and Anthony Erwin
Gerard McLoughlin
Hans Riemer
Jack Spicer
Jason and Julie Grosman
Jeffrey Wagner
Jillian Copeland
Jim Crawford
Joanne Hogan
Joel Hafner
John and Marina Gaffney
John Coan
John Ourisman
Jon Ellen
Karen Parker
Katherine Donato
Kathleen Curtis
Kay Taub
Ken Cook
Kenneth Gordon
Kevin King
Kim and Bert Bailey
Kimber Poffenberger
Kristen Holland
Lawrence Kleinman
Leif Ulstrup
Leo Zickler
Lester and Amy Coffey
Linda Dean Fihelly
Linda and Bob Youngentob
Lisa Rodriguez
Lorenzo Narducci
Loretta Jane Reed
Lori and Stanley Moore
Louis Hoynes
Margaret Jones
Margaret Rowe
Margretta M. Diemer
Maria Rico
Marie Ahlgren-Stephanos
Mary and Mark Stolorow
Mary Cranford
Matthew Schwartzbeck
Michael and Erica Smith
Michael Rafter
Michelle Morenza
Morgan Keller
Myra Outlaw
Nancy Magnuson and Jay Harrell
Nancy Schrider
P Edwards
Page and David Dekker
Pasco Umbriac
Patricia A Harris
Patty Widerman
Penda Hair
Peter Themelis
Ramon Benitez-Pagan
Raymond and Vivian Bass
Rebecca F. Griffin
Richard and Audrey Mandell
Richard Rome
Richard Wyatt
Robert Corlett
Roder Family Charitable Fund
Seth and Stacy Silber
Seth Greenstein
Sintia Petrosian
Stacey and Andrew Milne
Stacie Crawford
Stephen E. Swift
Stephen Turow and Linda Blumberg
Steve Kang
Steven and Jodi Rose
Susan and Ken Rubin
Susan and Robert Reutershan
Teresa Baldwin
Thomas and Anne Benedict
Walter Williams
Will Esser
William and Sallie Wallace

$250+
Anonymous
Aaron Ghais
Adam Strochak
Alexandra Mislin
Amy Frank
Andrew Wilder
Angel Saules
Ani Simonian
Anita Draper
Anna Van Hollen
Avak and Elma Yepremian
Ayansola and Adeola Ogundele
Barbi Richardson
Bob Browning
Bonnie and Timothy Mulligan
Bruce and Margaret McElvein
Bruce Bowen
Carvel and Babara Morgan
Charles D. and Elizabeth Burdick
Charles Marks
Chris Seiders
Curtis Zang
Cynthia Johnston
Cynthia Prince
Dan and Michelle Murphy
David Mitchell
Dawn Stallard
Deanna Dawson
Deidre Wilkins
Dennis Henline
Diane Thompson
Dipannita Dutta
Dominique Rychlik
Don Murphy
E. Cohen
Elbert Robinson
Elinore Mercer
Elizabeth Povtak
Eric and Janet Pearson
Erik Anderson
Erleen and Harrell
Farrell C. Wise
Florence P. Hunt and Jay G
Florence R. Vorron
Gail Maidenbaum and Philip Schreiber
Gary and Laura Siegel
Genna Hornstein
Gloria Meares
Gordon O'Brien
H. Devar Burbage
Honorable Isiah Leggett and Catherine Leggett
Ilene Miller
Isabel Gomes
Jackie McAllister
Jamshed and Mulla
Janie Bjork
Jeff Baker
Jeff Taylor
Jeffrey Vondy
Jennifer Eck
Jennifer Lindsay
Jessica Landecker
Jim Davis
Joanne Kesten
Jocelyn Fleming
Johannes Goll
John McClave
Joseph and Mary Parker
Joseph W. Kastl and Patricia McKee-Kastl
Julia Cates
Karen McCullough
Katherine Emrisek
Keith and Christine Williams
Kenneth and Joyce Kubu
Kenneth Perry
Kenyalita Duplessis
Kristine Sullivan
Larry Weintraub
Laura Davis
Laurence and Sherri Cafritz
Lawrence and Tara Blandford
Lisa Gappa-Norris and Robert Norris
Lisa Mitnick
Lori Bookhard
Lorraine Mccullough
Lydia Greenlees
Lynn C. Rhomberg
Maria Bender
Mary-Margaret Bradley
Melissa St Louis
Michael and Judith Zielinski
Michael C Chambers
Michele Hagans
Mintewab Hodges
Mita Kumar
Molly Frantz
Monica Bradford
Mushtag A. Awan and Aicha Ait Ouguerd
Nancy Kavanaugh
Nancy Markowitz
Oluchi Osueke
Pam and Rodney Smart
Patricia and Gregory Campbell
Paul Schulman
Paul Segel
Peter and Mary Clute
Peter and Nancy Hopkins
Peter Beard
Peter Magnaye
Rachel Berdansky
Rebecca Murphy
Rebecca Petrosian
Renee and Neil Brodsky
Rhonda Mortensen
Richard and Nancy Nelson
Richard Fieldhouse
Rob Rothstein
Robert and Beverly McGaughy
Robert Vogel and Bonnie Malkin
Ron and Joan Apatoff
Ronald and Jane Stern
Sally G. Webb
Sara Bhatia
Sharon Myrick
Sherry Branscombe
Shirley Wilkinson
Stephen and Tanya Spano
Steve & Wanda Powell
Susan Jack
Suzette Santori
Terri Kennedy
Terri Young
Tina Thoman
Tom and Denise Murphy
Tommy R. Jordan
Trey Holloway
Verona Kelly
Victoria Petrides
Wakako Tokunaga
William and Ellen Kominers
William M. Cochrane

Under $250
Anonymous
A. Alberti
Aanya Rathod
Abbe Fessenden
Abby and Philip Rogers
Abigail Adelman
Abraham Murrell
Abraham Setoyan
Adam Henderson
Adele Sumner
Adina Salomon
Adriana Zellers
Adrienne Annunziata
Adrienne Price
Aileen Nguyen
Aladdiyn Hardy
Alan and Leslie Kerxton
Alan and Rita Seifert
Alan and Susan Keyser
Alan E. and Jackie Mayers
Albert and Dorothy Brault
Aleah Hussain
Alex Hershey
Alex Lieb
Alex Paschal
Alexander K. Culver
Alexandra Acosta
Alfred and Marsha Luce
Alice Grillo
Alicia and Long Ong
Alison Burden
Alison Crichton
Alison Mooney
Allana Mason
Allen and Martha Beach
Allen Rawlings
Allison DeSanto
Allison Gradwell
Allison Scuriatti
Alma Thomas
Alvin Cook Family
Amanda Moore
Amber Waldman
Amelia Johnson
Amelia Liu
Amir Hussain
Amir Mousavi
Amy Abdow
Amy Aquilino
Amy Bulson
Amy Kellerstrass
Amy McCarthy
Amy Orr
Amy Snyder
An Truong
Anahi Pilarz
Andi Poole
Andrea Abrams and Thomas T. Helde Jr.
Andrea Murino
Andrea Papermaster
Andrea Sheehan
Andrea Vieira
Andrea Zulueta
Andrew Robinson
Andrew Sindler
Andy Flores
Angela and Wilbert Southerland
Angela Melito
Angela Stillisano
Angela White
Anisha Patel
Anita Butler
Anita Marino
Anita Scarola
Ann Burke
Ann Coats
Ann K. Weigle
Ann Ling
Ann Main
Ann Ziska
Anna D. Kemp
Anna Guzman
Annamae Boucher
Anne and Victor Capece
Anne Clements
Anne Kisslinger
Anne Magrath
Anne Mazzola
Anne McGugan
Annemargaret & Ken Connolly Frank
Annesley K. Schmidt
Annie M Jackson
Anthony and Betty Nesky
Anthony and Margaret Bur
Anthony Bosnick
Anthony Galyer
Anthony Ruger
Antoinette Washington
Antonio DiGiandomenico
Anu Dahiya
April Langevin
Ardith Bausenbach
Areela Hussain
Ari Jones
Arlene Hearsch
Arlet Koseian-Beckham
Arlisha Witcher
Arlyne Bernice Liebrand
Armen Ghazarian
Arthur Paholski
Ashby Remley
Ashleigh White
Ashley Edwards
Ashley McCrary
Ashley Veith
Aubrey Jean McNichols
Austin Baiardi
Autumn Blough Clark
Avi Benaim
Avivap Nebesky
Aylin Gokce
Ayman Nassar
B. Ronald McCleary
Bahareh Klein
Barb Nixon
Barbara and Michael Bell
Barbara and Michael Lorei
Barbara E Harris
Barbara Fasteau
Barbara Halpin
Barbara Hawes
Barbara Hinton
Barbara Knapp
Barbara Nalls
Barbara O'Grady
Barbara Patterson
Barbara Pauley
Barbara Paulus
Barbara Shaw
Barbara Sheridan
Barbara Singer
Barbara Wilson
Barbara Wolch
Barbara Wootton
Barry Barth & Lynn Bock
Barry Rosenberg
Beatriz Freire-Frey
Bellah Hardy
Belynda Gentry
Beneditcta and Emerito Meneses
Beneva L. Mondor
Benjamin Cohen
Bernice Brahin
Beryl McWilliams
Beth Fedirko
Beth Ising
Beth Lauriat
Beth Posada
Betsy Megary
Bette Demarest
Betty and Ruth Whitworth
Betty Beckham
Betty Jean Crisp
Beverly Purdue
Bianca Farias
Bivek Adhikari
Bob and Robin Austin
Bob Norrid
Bonita Applebum
Bonnie and Rickey Lindsley
Bonnie L Bass
Bonny Gildin
Brett Kaplowitz
Brian and Ellen Donadio
Brian Christianson
Brian Collins
Brian Hannam
Brian Lang
Brian Orgen
Brian Schott
Brian Vieira
Brian Whalen
Brianne Kucerik
Bridget Bartley
Bridget Donnell Newton
Bridget Frye
Bridget Smith
Brittany Bayly
Brittany Fulton
Brittany Marriott
Brooks Sunkett
Bruce and Sylvia McPherson
Bruce Baskett
Bruce Goldberg
Bruce H Thorner
Bruce Hollander
Bruce T. Adams and Peggy Engel
Bryan Cahill
Bryon Leroux
Buck and Susan Bartley
Caitlin Quigley
Caitlin Youngs
Camila Graim
Camille Borrelli
Candace Baer
Carl Shea
Carl Weigle
Carlos and Maria Moura
Carly Yoo
Carol Carpenter
Carol Donohue
Carol Gilbert
Carol Wallack
CaroleLea Cox
Carolina Fernandez
Caroline Herbert
Caroline Miller
Caroline Milne
Caroline Mitchell-Boxwell
Carolyn Pollard
Carrie and Joe Johnson
Carrie Pipkin
Carrie Van Soest
Carter Paige
Casey Menish
Casey Shulman
Catherine Smith
Catherine Triantis
Cathryn Formichella
Cathy Kuhnsman
Cathy McDonough
Celeste Zbikowski
Celia Pennington
Chandra Rosen
Charlene Blaine
Charlene Dodson
Charlene McDaniel
Charles Gates
Charles Miller
Charles Milo
Charles Reed
Charlotte and Howard Drogin
Charlotte Genies
Charlotte Lukas
Chelsea Boo
Cherry Li
Cheryl DiFrank
Cheryl Gardner
Cheryl J Peckenpaugh
Cheryl Leahy
Cheryl Russell
Cheryl Settlemyer
Cheryl Z Friedman
Cheryl Zarin
Chianti Gatling
Chiara Favaloro
Chirag Bhatt
Cho Tangs
Chris Boris
Chris Marasco
Chris Patterson
Chris Scanlon
Chris Smith
Chris Street
Chris Swan
Chris Wehner
Christie Weiss
Christina Alberghini
Christina Baughman
Christina Carr
Christina Kozemchak
Christina Scripps
Christina Wills
Christine Barbour
Christine Comer
Christine Fruehwirth
Christine Geiger
Christine Justis
Christine Nigida
Christine O'Brien
Christine Paukstis
Christine Zmuda
Christopher Cunningham
Christopher McGrath
Christopher Middleton
Christopher Parr
Christopher Voxakis
Christy Keller
Cindy & Scott Graham
Cindy Beauregard
Cindy Bravo
Cindy Matsiko
Claire and Adrian Hosten
Claire Emson
Clara Irabien
Clarence Tignor
Claudia and George Haney
Claudia Frigeri
Clay Johnson
Clinton Cole
Clyde and Julia Mark
Coco Osh
Cole Jackson
Colin Scarola
Colleen Fisher
Colleen Lewallen
Connie and Douglas Holy
Connie Byrns
Constantine Athanas
Coralyn Colladay
Corina Sole Brito
Cortney Barry
Courtney Cremeans
Craig Chase
Craig Ruth
Crystal Genius
Crystal Simms-Hines
Curtis Schreffler
Cynthia Dyballa
Cynthia Gibson
Cynthia Henderson
Cynthia Price
Cynthia Waller
Daisy Jones
Damion Trasada
Damon Vaughan
Dan Willard
Dana Coon
Dana Scanlon
Dani Crichton
Daniel Beattie
Daniel Falcone
Daniel James
Daniel McCarthy
Daniel R. Pewitt
Danny Sisowath
Darin Galyer
Dave Chandler
Dave Vetta
David Ager
David and Anna Rain
David and Jean Bassett
David and Katherine Reese
David and Sandra Kagen
David C. and Laurel Flyer
David Friedman and Melissa Hill
David Heroux
David J. Gordon
David Lloyd
David McClain
David Sotsky
David Spiro
David Stevens and Linda Wymbs
David Stone
David Sullivan
David Torgerson
David Vanderhart and Hija Yu
David Wexler
Dawn Clarke
Dawn Dimmerman
Dawn Doebler
Dawn Hohl
Dawn Leo
Dawn Machado
Dean Leggiero
Debbi Kirshner
Debbie Byram
Debbie Maher
Debbie Sotzsky
Debbie Witt
Deborah Ahalt
Deborah and Alan Berger
Deborah and Millard Barger
Deborah Cochran
Deborah Dwyer
Deborah Meisel
Deborah Schierholt
Debra and Ian Copeland
Debra Owens
Debra Parker
Deena Loudon
Deepa Sinha
Della M. Owens
Delores Sibert
Delwin and Alicia Brockett
Denise Fortin
Denise Hughes
Denise Laver
Denise Taafe
Denise Vu
Dennis Cotter
Dennis Smyth
Denyse Baker
Diana Boeke
Diana Cobo
Diana K Weatherby
Diana Rodon
Diane Beckham
Diane Boschini
Diane Kropfl
Dianna Coleman
Dianne Farrington
Dineka Sharma
Dolores D Smith
Dolores Maloney
Domique Rodgers
Donald and Barbara Turnbull
Donald and Saundra Hill
Donald B Christopher
Donald Hague
Donald Lentzen
Donald MacGlashan
Donald Rogers
Donna Beatley
Donna Betts
Donna Fisher
Donna Sales-Smith
Donna Wieting
Donna Williams
Dorie Newman
Doris E. Robinson
Dorothy Wilder
Douglas W. Roblin
Dowdy Jackson
Dr Cheryl Mercer
Duchess Swift
Dustin and Devon Fox
Duy Vu
Dylan Hutchinson
E. James Caskey Jr.
Eamonn Cooney
Earnie and Betsey Williamson
Eben and Wendy Block
Ebony Benjamin
Edith Holleman
Edith Mahlmann
Edmund Burke
Eduardo Campana
Edward A. and Janet K. Moyer
Edward A. and Anne M. Tsoy
Edward and Muriel Korn
Edward Pastula
Efrosini Malavakis
Eileen Battee
Eileen Cheng
Eileen Thompson
Elda S. Layton
Eleanor Green
Eleanor H. Organ
Elina Hoffmann
Elinore Boeke
Eliott Hardy
Elisabeth Gelos
Elisabeth Hanley-Cremers
Elizabeth A. Oppenheim
Elizabeth and John Zinner
Elizabeth English
Elizabeth Glowa
Elizabeth Hessel
Elizabeth Hogan
Elizabeth Lindahl
Elizabeth Linkins
Elizabeth Lutz
Elizabeth Norvell
Elizabeth Palmer
Elizabeth Pelle
Elizabeth Riley
Elizabeth Rios
Elizabeth Sutton
Elizabeth T Cunanan
Elizabeth Tedio
Elizaida Galarza-Ferrell
Ellen Abrams
Ellen Antholis
Ellen Ehrlich
Ellen Troyer
Elliott Jessie
Elwood and Charlotte Jones
Emily Bosco
Emily Boyle
Emily Fritz
Emily Ruiz-Aleman
Emily Shi
Emily Zatezalo
Emma J Brown
Emma Tuberty-Vaughan
Eric Coffman
Eric Davidson
Eric Gates
Erik Carey
Erik Kuber
Erika Yalowitz
Erin McDowell
Erin Ramos
Erin Teare Martin
Etelka F Randolph
Eula M Seals
Eva Brake
Eva Smart-Campbell
Evan Rostoker
Farrah OColman
Fatou Fall
Faye Allen
Faye Drummond
Faye Finch
Ferlisa Kirk
Fionn Cawley
Frances and Alvin Bell
Frances Ingallinera
Francis Monaldo
Frank & Suzanne Ferlita
Frank Demarais
Frank Hopper
Frank Merendino
Frank Randall
Frank Varron
Franklin Ellis
Fred Taylor
Frederick Brown
Fredericke Stewart
Gail White
Gary Daniels
Gary Fernandes
Gary Holtz
Gary Melick
Gary Whetstone
Gene E Kennedy
Gene Kelley
Geoff Chesman
Geoff Herron
George and Nancy Sushinsky
George Duhart
George Hasser
George Haynesworth
George T. Martin
Gerald H. Gallun
Gerald O'Neill
Gerry Haughey
Giff Nickol
Gina Skelton
Ginny Feldman
Giovanna Reckendorf
Gisela Ferreira
Giselle Morch
Gita M Patel
Glen LazovIck
Gloria Hege
Gloria Kaplan
Gordon & Diane Bryan
Gordon A Hackley
Grace Butera
Grace Herzog
Grace Scarola
Grace Schuler
Greg Drenning
Greg Linsin
Gregg & Terri Pitts
Gregory and Barbara Sears
Gregory and Eleanor Shutak
Gregory and Jacqueline Smith
Gregory Antrim
Gregory Grant
Gregory Piccinino
Gretchen Schock
Grier G. Hoyt
Hally Childs
Hannah Butera
Hannah Cooper
Harini Shandilya
Harold and Susan Geisel
Harriet E. Powell
Heather Baker
Heather Lawlor
Heather Ness
Heather Parker
Heather Patrick
Heather Poulin
Heidi Trocha
Helane DiGravio
Helen and Karl Lester
Helen Cawley
Helen M Pritchett
Helen M. Pechacek
Herbert S Garten
Herminio Bosques Medina
Hien Thi Ngo Hien Ngo
Hilary Roschke
Hilda Wilson
Hina Patel
Holly Worthington
Hope OKeeffe
Horace Martin
Horacio Chacon
Hovsep Erchenian
Howard Dixon
Howard Weiss
Ian and Cortney Austin
Ida Dennis
Ila Jarvis
Imani Clark
Ina Imbrey
Indira Prajapati
Ira and Rebecca Mendelson
Ira Hammerman
Irene Huntoon
Irene Penabare
Irene S. Dent
Irina Ramos
Irma Tetzloff
Ivan Black
J. O`Malley
Jack & Annie Guiragossian
Jackie D Simon
Jacqueline Cronin
Jacqueline Monroe
Jacqueline O Pickard
Jake Bacher
Jake Emerson
James and Avis Moore
James and Linda O'Neil
James and Mary Martin
James and Sandra Vidas
James Begis
James J Crist
James Kelley
James L Beard
James M. Cassaberry Jr.
James Mills
James Mooney
James Sherrick
James Togashi
James Vanee
James Werner
Jamila Jones
Jan Evans
Jan P. Lookingbill
Jan Starnes
Jan Vincent Sengers
Jane Byrne
Jane D. Benjamin
Jane McCarthy
Jane Rostov
Jane Shapiro
Janeen Stone
Janet A. Springer
Janet Levy
Janet McHugh
Janet Replogle
Janet Swope
Janice Flug
Janice Nierstedt-Keegan
Janice Pohlman
Janifer Quick
Jared Halpin
Jason Waldman
Jay Dahill
Jay Lewis
Jay S. Shotel
Jean Barnes
Jean Butera
Jean Hutchinson
Jean Olson
Jean Roxon
Jeannine and Evan Shavitz
Jeff Modeski
Jeff Seitz
Jeff Slezak
Jeffrey Adler
Jeffrey Scheine
Jen Haire
Jen Schell
Jennifer Burton
Jennifer Chan
Jennifer Cronin
Jennifer Curley
Jennifer Enriquez
Jennifer Finn
Jennifer Jones
Jennifer Kessler
Jennifer Kirstein
Jennifer Quirino
Jennifer Smith
Jennifer Vold
Jens Arnold
Jessica Benbow
Jessica Charters
Jessica Ekanayake
Jessica Kelley
Jessica Ramagem
Jessica Ruiz
Jessica Wong
Jill Derderian
Jill Hatch
Jill N. Shaffer
Jill Simoniz
Jill Thompson
Jillian Harrigan
Jim Buckingham
Jim Hahn
Jim Ling
Jo Anne Johnson
Joan and Lester Jackson
Joan Misencik
Jo-Anne Mandra
Jody Moten
Joe Shenego
Joe Wiehagen
Joel Hawthorne
Joel Lindsey
John and Cynthia Reilly
John and Suzanne Clark
John B. Williams
John Duvall
John F. Seitz
John Gilbert
John Henika
John Keiser Jr. and Zorina Keiser
John Leary
John McGrath
John Owens
John Torres
John Walker
John Werner
Johnny Cabrera
Jolie Jupiter
Jon Deibel
Jon Roberts
Jonathan Haigler
Jonathan Higgins
Jonathan Perl
Jonathan Rivera
Jorie Wimbish
Joseph A Gonzalez
Joseph and Dorothy Feinberg
Joseph and Martha Fry
Joseph and Melinda Massi
Joseph and Pamela Lecren
Joseph Angelastro
Joseph Detrick
Joseph Reid
Josh Kappel
Joshua Cahill
Joyce G. Somsak
Judith Franke
Judith L Birch
Judith Scott
Judith Whitaker
Judy and Murray Blank
Judy Beach-Uhlman
Judy Laufman
Judy Tarlov
Julia and Kenneth Phifer
Julia Lee
Julia Saba
Julia Stewart
Julianna Reckendorf
Julie Bartlett
Julie Bayer
Julie D. Paquin
Julie Himes
Julie Lanahan
June Kyakobye
Kandace Youngs
Karen Gardiner
Karen Grau
Karen Jones-Graham
Karen McClellan
Karen McCullough
Karen McSteen
Karen Monsein
Karen Payne
Karen Walker
Karen Walker
Karina Kundra
Karl Ott
Karly Mather
Karyn A. Ryan
Kate Seeley
Kate Sheffey
Kate Stewart
Katherine Liola
Katherine Rigolage
Kathie and Mike Williams
Kathleen and Richard Hirata
Kathleen Braun
Kathleen Creel
Kathleen Kyne
Kathleen Moran
Kathleen O'Neill
Kathleen Stauder
Kathryn and Stephen Murdock
Kathryn Lippincott
Kathryn Pierce
Kathryn Sallee
Kathy Herrmann
Kathy Kelley
Katie Hlywa
Katie Powell
Katie Scott
Keith and Robin Lawson
Keith Bickel
Keith Charles
Kelly Burleson
Kelly Genskow
Kelly Kuber
Kelly Shiflett
Ken Kuhn
Ken Logue
Ken Williams
Kenneth and Darci Pickering
Kenneth Austin
Kenneth M. Halperin and Caryn S. Wexler
Kerri Murphy
Khatoon Melick
Khoa Dinh
Kiki Kienstra
Kim Ha
Kim Rafaele
Kim Rehmann
Kim Sargent
Kimberly Bartley
Kimberly Caplan
Kimberly Heffernan
Kimberly Highfield
Kimberly Lenoci
Kimberly Moran
Kimberly Small
Kira Vol
Kitty Dawson
Klaus Boese
Kripa Shetty
Krista Ellis
Kristen Dunne
Kristian Anderson
Kristin Russell
Kristin Urban
Kristina Domingo
Kuo Tang
Kurt Uebersax
Kyle Butcher
Larry & Julie Good
Larry Butera
Larry Giammo
Larry Laws
Larry Ondrejko
Laura Cressman
Laura Harlan
Laura Hayes-Heuer
Laura Hopkins
Laura Kostelec
Laura Shockley
Lauren Echols
Lauren Harry
Lauren Lang
Lauren Pollicino
Lauren Richardson
Lauretta C. Clough
Laurie Bryan
Laurie Lankford
Laurie Perl
Lawrence A. Glick
Lawrence Lewis
Lawrence Margasak
Lee Arrowood
Lela Managadze
Leo Carino
Lesley Couch
Leslie and Robert Consroe
Leslie Deitch
Leslie Moser
Lewis Dawley
Libby Clarke
Lilita Bergs
Lina Kassis
Linda Block
Linda Conboy
Linda Dawkins
Linda Hoyt
Linda Jimenez
Linda Leary
Linda Perilstein
Linda Perle and Neil Levy
Linda Rioux
Linda Silverman and Dan Snow
Linda Simmons
Linda Yee
Lindsey Searle
Linh Bui
Lis Miller
Lisa Brodie Cole
Lisa Cazares
Lisa Colten
Lisa Hiteshew
Lisa Hoffman
Lisa Molofsky
Lisa Nichols
Lisa Oyolu
Lisa Patten
Lisa Schuler
Lisa Wood
Lise Buyer
Lissangela De Leon
Liz Huntley
Lizaharinia R
Loanna Bui
Lois Parmet
Lois Taft Phoebus
Lora Koehler
Loretta Frenzel
Lori Ames
Lori Borrud
Lori Shipley
Lori Vise
Lorie Holland
Lorraine R.  and Forrest L. Minor
Lorraine S Van Akkeren
Lottie Mitchell
Lou Caceres
Louis M Dobies
Louis Piccininno
Louise Bucco
Louise Francis
Louise Long
Louise Slark
LuAnne Spurrell
Lubana Lundy
Luca Garcia
Lucia Almendras
Lucille Barchitta
Lucy and Gary Clarke
Lucy Davitian
Luke and Christina Smart
Luther and Marilee Tollefson
Luther K Edwards
Luther Starnes
Ly Bui
Lydia and Richard Falk
Lydia Parra
Lynda Shank
Lyndi Weener-Kuiper
Lynette Stuart Lester
Lynn and Lawrence Ries
Lynn Boerschel
Lynn Dusinberre
Lynn Smith
Lynn Worobel
Madeline Johnson
Maisie L. Marsh
Mandeep Sandhu
Marcia Murphy
Marcia Rohrer
Marcia White
Margaret Abraham
Margaret Dikel
Margaret Harrington
Margaret J. Kleinhenz
Margaret M. Iwamoto
Margarita Saringulyan
Margery Gottfried
Margie Halem
Margot Proctor
Maria Demkowicz
Maria M Rico
Maria Rivas
Maria Z. Fahey
Marianne Capacchione
Marieta Bingatati
Marijean Miller
Marissa Minor
Marissa Sotiriou
Maritza Carnegie
Maritza Falcon
Marjorie Baker-Waizenhofer
Marjorie Ochroch
Mark and Sharon Waldman
Mark Dabney
Mark DuHamel
Mark Johnson
Mark Miranda
Mark Stacey
Marla Conley
Marlene Blevins
Marlene Shaul
Marli Pasternak
Marney Bruce
Marsha Ensor
Marsha S Pinson
Marta Hiraldo
Martha Robins
Martin A Doyle
Martin and Delores Dombrowski
Martin F Fahey
Mary A Wren
Mary and Clarence Hickey
Mary and Eric Hill
Mary Asbury
Mary Beth Ludwig
Mary Beth Mallon
Mary Beth Williams
Mary Butera
Mary Diffell
Mary Haverback
Mary Hughes
Mary Kay Scarola
Mary kay Zagaria
Mary Kopp
Mary Nugent
Mary Oster-Granite
Mary Pat Julian
Mary Pickerell
Mary S. Von Euler
Mary Santana
Mary Schroth
Mary Sheridan
Mary Soto
Maryrose Flanigan Porter
Matt Johnson
Matt Lieberman
Matthew Bruns
Matthew Mantich
Matthew Shulman
Maura Moran
Maureen Maurano
Maureen Wylie
Maury Gittleman
Maushumi Carey
Maya Stallard-Wilder
Mayo and Pearl Friedlis
Meg Young
Megan Bowles
Megan Brown
Megan Kartchner
Megan Thompson
Meganoosh Avakian
Meghan Callahan
Meghan Turner
Melanie Caceres
Melanie Caudron
Melanie Long
Melanie Parr
Melinda Kelly
Melissa Destross
Melissa Hausfeld
Melissa Humphrey
Melissa Kelly
Melissa Prather
Melissa Zervos
Meredith Gramlich
Meredith Jacobs
Meredith Uebersax
Merry Campbell
Meyer Glantz
Michael A. Sesma
Michael and Elizabeth Votaw
Michael and Georgia Guhin
Michael and Judi Bucci
Michael Greenberg
Michael Irwin
Michael Kramer
MIchael Larkin
Michael Lenkin
Michael Monaldo
Michael Moore
Michael Moyer and Karen Strozyk
Michael Opincar
Michael Origoni
Michael Pittsman
Michael Plantamura
Michael Travis
Michael Wallhermfechtel
Michael Weichbrod
Michele Shannon
Michelle Jones
Michelle Leverrier
Michelle Prevost
Michelle Suess
Miguel Bastos
Mike Acton
Mike Ahearn
Mike and Aimee Stewart
Mike Pfetsch
Mike Welsh
Miles Haber
Milly Dick
Mindy Pierett
Miriam Goldberg
Miriam Gramson
Miriam Struck
Mohammed and Tehmeena Dar
Molly Cameron, Leslie Liberato, and Tina Martin
Molly Oliveri
Mona Haddad
Monica Desai
Monica Gavala
Monica Medina
Moses Fadiran
Myra Gross
Myron Bond
Nahid B. Mohamadi
Naila Zafar
Nam Rahman
Nancy Clark
Nancy DeVierno
Nancy J Reed
Nancy Knoebel
Nancy Lint
Nancy Macbride
Nancy Shealy
Nancy Speicher
Nancy Stark
Nancy Ulbrandt
Nancy Watson
Narin S Jameson
Nathalie Froger Silva
Nathan Berger
Nathan Hauser
Natia Tsomaia
Neha Dhir
Nevada Brannon
Niccole Bailey
Nicholas and Bernice DiMichael
Nicole Erb
Nicole Ross
Nicole Sushka
Nisha Murray
Noah Wood
Nona Olson
Nora Whitescarver
Norma Nichols
Norman LaCroix
Noshina Masood
Noura Estatie
Ogue Addeh
Olga Meisel
Olivia Pritchard
Oona Stieglitz
Oscar Pena
Pablo Ruiz
Pam Grunert
Pam Wallace
Pamela and Thomas Nelson
Pamela Bilik
Pamela Dayanim
Pamela S. Israel
Pamela Schwartzberg
Pat L. Williams
Patrice Hooper
Patrice Weddington
Patricia Adams
Patricia Ameling
Patricia and Edward Furey
Patricia Caudill
Patricia L. Minami
Patricia Leary
Patricia O'Neill
Patricia Rogow
Patricia Southcomb
Patricia Tice
Patricia W. Pao
Patricia Woolsey
Patrick McGeehan
Patrick Wojahn
Patterson Williams
Patty Greenlees
Paul & Tanita Thomas
Paul Bangser
Paul Egendorf
Paul Love
Paul Macdonald
Paul N Kokulis
Paul R Alvey
Peggy S. Misback
Penny Kritt
Peter and Sherry Frank
Peter Buckley
Peter Cooke
Peter Glassman
Peter Jons
Peter Richman
Phil Guire
Philip Raskin
Phu Huynh
Phyllis Rienzo
Plummer Y Crawley III
Priscilla Ferebee
Lexus Broussard
R. Jeffrey and Georgette W. Godwin
R. Michael Sly
Rabiah Foss
Rachel Scarola
Rachel Simon
Rajesh Nair
Rajyashree Tripathi
Randall Brater
Randi Lynj Cohen
Raul Bhat
Ray Day III
Raya Romem Dana
Raymond and Rebecca Coleman
Raymond Bass
Raynette Clarke
Reather Felton
Rebe Schaefer
Rebecca Bowman
Rebecca Halpin
Rebecca Petrosian
Redfield Shaw
Regina Barry
Regina Kuhns
Reginald L Booker
Renee Voyta
Reta Rogers
Rhiannon Davies
Richard and Teresa Wright
Richard Bertaut
Richard Brancato
Richard Farrar
Richard Fejka
Richard Foreman
Richard Gibson
Richard Lynch
Richard M Schwartz
Richard Riddle
Rita and Chet Stein
Ritva Reinikka
Rivka Yerushalmi
Robert and Carol O'Connell
Robert and Cathy Breslin
Robert and Cynthia Bonsib
Robert and Jean Draggon
Robert and Leilani McConnell
Robert and Linda Obenreder
Robert and Marilyn Sindall
Robert and Mary Wolfe
Robert Canter
Robert Elvander
Robert F. and Susan E. Costello 
Robert Grandfield
Robert Mayn
Robert Moore
Robert N Evans
Robert Nugent
Robert Phelan
Robert W. Robey
Robert Wise
Roberta and Lawrence Shulman
Roberta Augustine
Roberta Owens
Roberto Rivera
Robin Avery
Robin Dion
Robin Gross
Robin Oberg
Robyn McMynne
Rochelle Rosenfeld
Rocky Casner
Rod Parker
Roger Karr
Rolf J Benirschke
Ron Clark
Ron Essig
Ronald J Schlesingher
Ronald McClellan
Ronald Paulson
Ronald Peterson
Rosemarie Cepeda
Rosemarie Gramlich
Rosemary Addy
Rosemary Miller
Rosemary Pappas
Rozie Gillette
Russell Heyliger
Ruth Ayres
Ruth Cordoba
Ruth Doherty
Ruth Gramlich
Saadiqa Kumanyika
Sabrina Mercado
Sally Hodsoll
Sally Taber
Salomeh Ghorbani
Samantha Codes
Samantha Porter
Samantha Willoughby
Sammy Dweck
Sandi T Lutz
Sandra Dugoff
Sandra Linsin
Sandra Thompson
Sandra Wack
Sandy Wen
Sara C Gorman
Sara Love
Sara Sonet
Sarah Austin
Sarah Blegen
Sarah Bloom Raskin
Sarah Gabriel
Sarah Gilliam-Kincaid
Sarah Krum
Sarah Link
Sarah Rowan
Sarah Ryan
Sauira Ahmad
Saul N Lieberman
Scheldon and Rose Kress
Schwanna Otey
Scott and Wendy Miller
Scott Dunning
Scott Golden
Scott Museles
Scott Segrist
Scott Thayer
Sebastian Sola-Sole
Sevda Deldari
Shae Rath
Shailee Bruck
Shaliga Rhodes
Shana Rosen
Shanna Hodge Byles
Shannon Buskirk
Shannon Carroll
Shannon Molsky
Shari Smith
Sharon and Mike Keller
Sharon and William Kenworthy
Sharon Hunt
Sharon Kim
Sharon Pohorlyes and Jim Gelb
Sharon S Hillery
Sharon Yeager
Shaun Donnelly
Sheila Flack
Sheila M. Brown
Shelley Evans
Shereen Remez
Sherry Young
Shiree Skinner
Shirley and John Chappell
Shirley Baker
Shirley Bertoni
Shuman and Mrs. Feidelman
Sidney R Burch
Silviya Zustiak
Simone Nicholson
Son Hwa and George Chang
Sondra Katz
Sonia Villafuerte
Sonja Stewart
Soojin Cahill
Sophia Khan
Sophie Bruns
Stacy Sklaver
Stanley & Joann Pearlman
Stanley R. Zupnik
Stefon George
Stephanie Dinkins
Stephanie McHugh
Stephanie Oldham
Stephanie Robinson
Stephanie Saia
Stephanie Smith
Stephen Kunze
Steve Phillips
Steve Weeks
Steven Benz
Steven Najarian
Stewart Zemil
Sui-Chi Chan
Sujatha Korappath
Sunita Braynard
Sunny and James Keene
Susan Andrews
Susan Bender
Susan Bundock
Susan Butler
Susan Chandler
Susan Dunton
Susan E Sundermann
Susan Frazier
Susan Haines
Susan Hanly
Susan Hausfeld
Susan J. Sellers
Susan Scarola
Susan Thomas
Susan Wellman
Suzanne Isley
Suzanne Parmet
Suzanne Scarola
Suzanne Sparrow
Suzanne Tuvell
Tania Galarza
Tanul Gupta
Tanya Baldwin
Tanyaradzwa Mupfumbu
Teresa Mooney
Teresa O'Connor
Teresa Weisz
Teresa Zagaria
Teri Knowles
Teri Lynn Smith
Terri and Patrick Barnhart
Terry Harbonic
Terry Lee Krebs
Thanh Huang
The Schick family
Theresa Conroy and Mary Ellen LoGiudice
Theresa Valois
Thinh Nguyen-Blancher
Thom Austing
Thomas Lavalla
Thomas R. and Jean Helfand
Thomas Worden
Thu Stubbs
Tigest Eyasu
Tim McAllister
Tim Velasco
Timothy A. Vanderver, Jr.
Timothy Campbell
Timothy Dombro
Tina del Casale
Tina Miranda
Tina Ton
Tino Monaldo
Todd & Karina Badolato
Todd Markulik
Tom and Joan Schaumberg Fund
Toni T Hamner
Toshi Preston
Toshiko Stone
Towanna and Duane Thomas
Tracey & Greg Lankler
Traci Joh
Tracie Duerr
Tracy and Joe Niro
Tracy Gokce
Tracy Herald
Tracy Houtsma
Tracy Naughton
Tracy Spencer
Trang Do
Trevor Stone
Trish Stover
Troy J. Agnew Jr.
Tufan Kolan
Tyler Abrams
Tyra Riley
Tyrone McQueen
Valerie Stevens
Vanessa Yu
Vera Davis
Verna Bickerstaff
Vicky Glenn
Victor Belcher
Victoria Bor
Victoria Henderson
Victoria Lawrence
Victoria Nathan
Victoria R Cerino
Victoria Zagaria
Victoria Zemil
Viet Coats
Viktoria Vargo
Violet Marie Kemp
Wade Champion
Walid G. and Najat Mourad
Wayne Cai
Wendi Hausfeld
Wendy Lance
Wendy Leon
Wesley Hoyt
Willard Peschier
William and Ellen Buczko
William and Frances Washington
William and Jean E Gries
William Balaz Jr
William Gruen
William Grundmann
William Leach
William Schuerch
William Sims
Win Elliot
Xiaoqing Shi
Yejin Lee
Yermal T Shetty
Young Ran Rhee
Yvette Bowser
Yvette Simpson
Yvette Tarlov
Yvonne Russman
Zenobia Bagli
Zereta Young
Zhanna Kalikhman
subscribe to our newsletter
Click the link below to sign up to receive our newsletter.