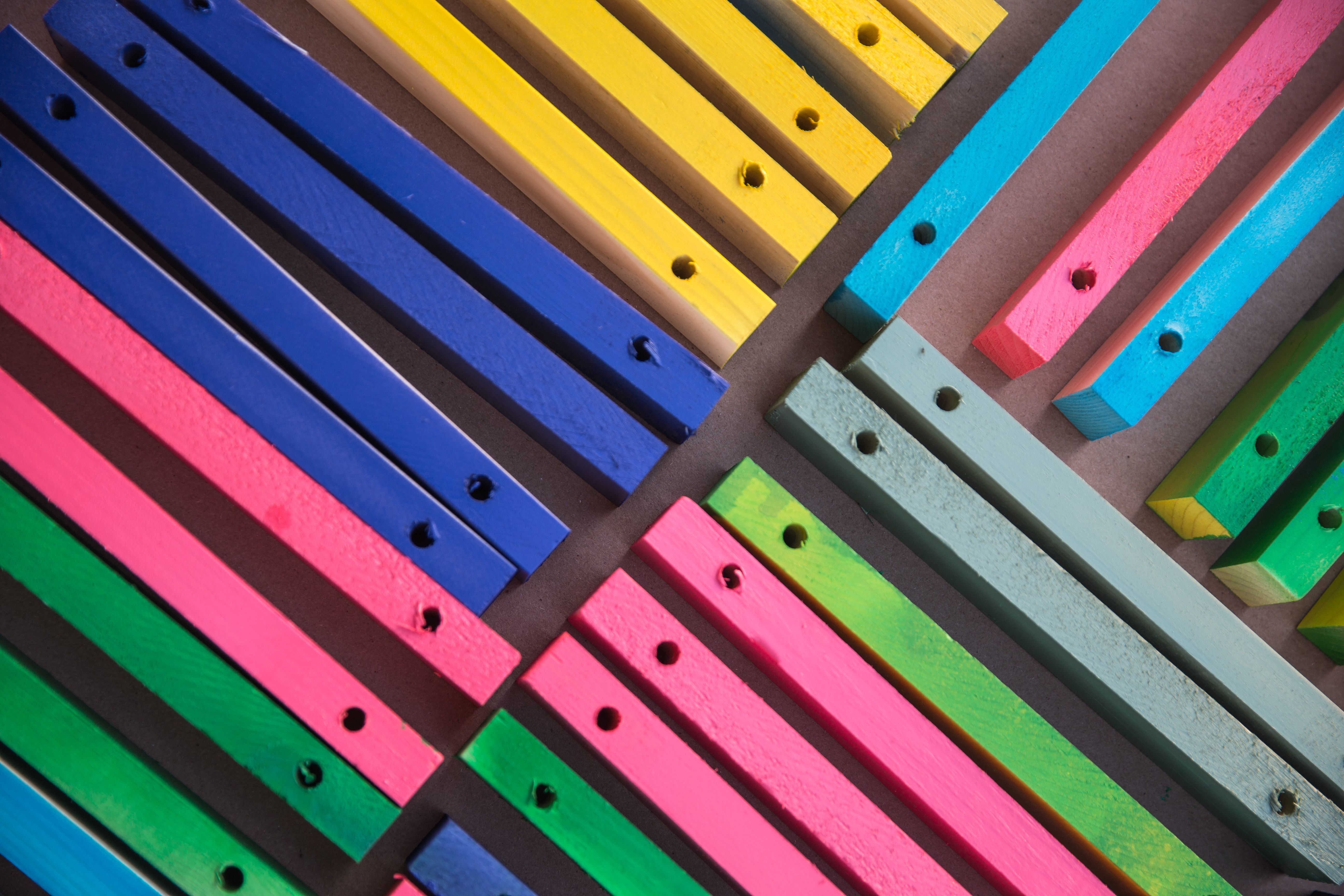 Repurposed Glass Art from Habitat for Humanity
One of our frequent visitors to Restore (Habitat for Humanity Metro Maryland ReStore) is our pictured customer, Cindy Di Pinto. She is an artisan that uses glass or china pieces to create flowers and bird baths. (See cobalt blue and clear glass bird bath in right front corner of photo.)
Cindy tells me that she has to go frequently to Restore in Silver Spring and Rockville to find glass pieces. She has learned which pieces make into the prettiest flowers by the reflection of light and colored pieces of glass. She tells me that the colored pieces are the hardest to find. She tries to find fairly flat pieces. She makes both all clear glass flowers and solid china flowers. These pieces are referred to as "Glass Garden Art."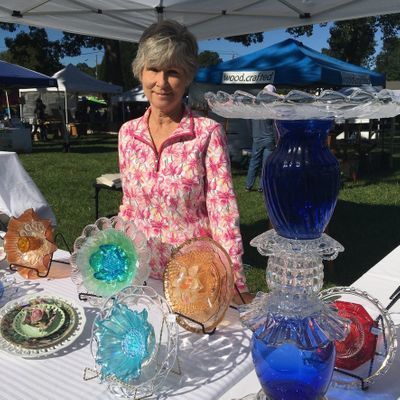 She uses glass glue to glue the layers of glass together (usually 3 layers). To make the glass flowers stand up like a flower, she takes a soup spoon and pounds the bowl of the spoon flat and bends the handle. She glues the flat spoon to the center of the back of the glass flower. She purchases 3 foot long PVC pipe and spray paints them a soft dark green. The pipe is pounded into the ground. Then the glass flower spoon handle on the back is placed into the PVC pipe to look like a flower on a stem. These flowers can be placed among a garden either with blooms or among shrubs. They look best in clusters of 3-5. See pictured below the glass flowers in her garden.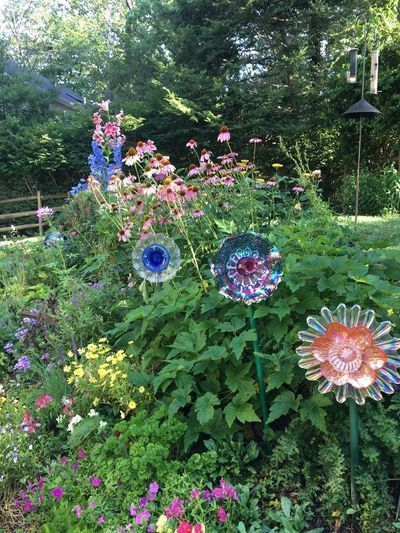 Cindy began making these glass flowers as gifts for friends. She enjoyed looking for pieces that would look good together and discovered she was spending more money than she had planned to spend.  She now sells them as glass garden art under Cindy's Glass Flowers at the Olney Farmers and Artisans Market. If you are interested in seeing her work or purchasing her art you can e-mail: cdipinto1@gmail.com.
subscribe to our newsletter
Click the link below to sign up to receive our newsletter.