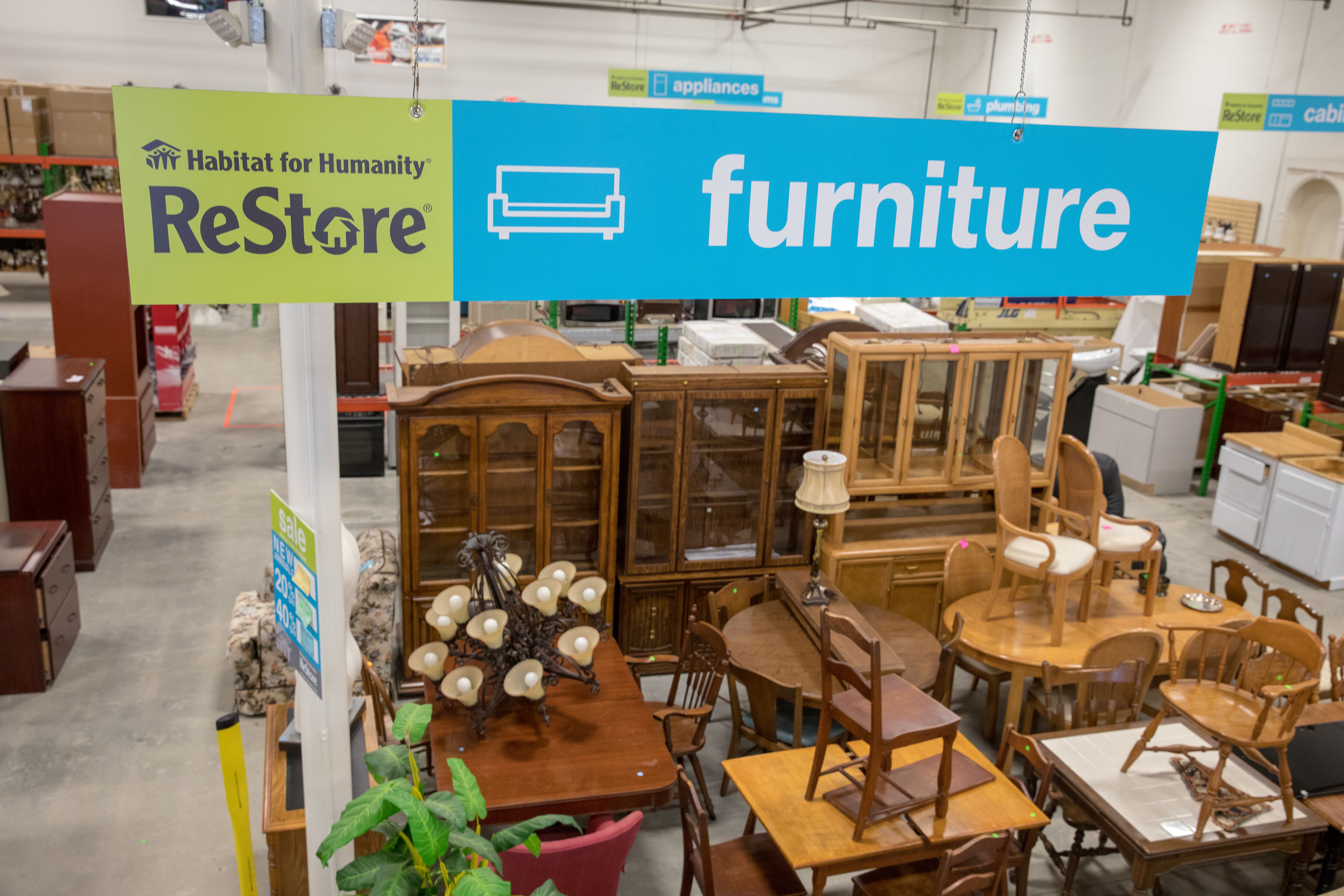 Donation Pick Up and Drop Off Information
NOW ACCEPTING CLOTHING & SHOE DONATIONS
See donation scheduling pick-up form below!
ReStore can't succeed without your donations, check out the What We Accept page to find out more. Please fill out the form below to get your donation started.
Donation Center Basics:
Habitat for Humanity Metro Maryland has partnered with third-party logistics company ReSupply to help faciliate donation pickups from residential properties.

Donation drop off times are Monday–Sunday: 12pm – 3pm. Please contact us beforehand if you have considerably large (truck load size) donations

For donation questions, contact us through using the form below or email at ReStore.donations@HabitatMM.org. If possible, please e-mail a picture or attach it to the form below
 
For larger items, please fill out the form below or contact our ReStore Donations Scheduling Coordinator at, 301-926-4104 to schedule a pick-up
 
Donation pick-up area is typically limited to Montgomery County and Prince George's County in Maryland
 
All donations are tax deductible as allowed by law
 
For pick up of items ReStore is unable to accept or if you need immediate service, contact our newest hauling alternative, Eco City Junk. They offer service which includes the removal of junk and other items ReStore cannot accept. Mention ReStore and get a discount!
 
Legal restrictions prevent us from accepting some items. Also, we have limited storage capacity and may be unable to receive overstocked items. If we are unable to accept your donation, ask us for a list of other donation and disposal centers that may be able to assist you
Monetary donations
Monetary donations are always appreciated. Please visit the Donate section of our website for more information.
Corporate Donations
If it is not possible to deliver the items at the specified time, please contact our ReStore Donations Scheduling Coordinator at Restore.Donations@habitatmm.org or 301-926-4104, to schedule a mutually convenient delivery time or a pick up time. 
ReStore Donation Form
Please fill out the form below to donate to ReStore.
subscribe to our newsletter
Click the link below to sign up to receive our newsletter.